Coloured glasses lenses- why people stare?
Page 1 of 1 [ 3 posts ]
PixieXW
Deinonychus



Joined: 21 May 2012
Age: 24
Gender: Female
Posts: 320

Hi everyone, I have been wearing prescribed tinted lenses for almost a year. They are a dark green in colour. As the weather gets dimmer and summer goes away people are, once again beginning to blatantly stare at me. I understand that many people thought they were sunglasses and perhaps wonder why I am wearing them indoors.
I have also had people, many, react as though I can't see them. However when I ask various groups of strangers (in Facebook groups I am part of or whatever) people say they wouldn't presume I have a sight impairment due to my glasses. So is it just that geeky people (most of those I socialise with online) are more aware that being sight impaired and wearing dark glasses all the time are not the same thing? Or are people staring for some other reason and I'm not getting the social ques...
does anyone else wear prescription tinted glasses - especially dark ones - do you get a similar response, thanks for your thoughts.


_________________
~Pixie~
Joe90
Veteran


Joined: 23 Feb 2010
Gender: Female
Posts: 18,732
Location: Maidstone, UK
I know a highly trendy NT who wears her prescription sunglasses all year round, and she doesn't seem to get stared at or judged, and she is, like, the perfect role model for the latest fashion and trends, so I know that if sunglasses looked weird in non-summer months, she wouldn't wear them, only in summer. She does have normal prescription glasses too, but she prefers her sunglasses.

I think people are stupid to stare at you for wearing sunglasses. I mean, you still get bright, sunny days in the winter, so why do people think you should only wear sunglasses during hot weather? I've been stared at for wearing my sunglasses indoors (and in non-summer months) too. It's not that I'm sensitive to lights or anything. It's just one time when it was a summer's day and I was just quickly getting one or two items in a shop so couldn't be bothered to take my sunglasses off, plus they weren't that dark, and I caught two girls staring as they passed me.

People stare for all sorts of strange reasons. If only me and you had the courage to actually go up to a staring stranger and ask what they're staring at. But sadly I don't think we would get an answer. They'd probably just see us as antagonisers or something.

_________________
Female
Aged 30
On antidepressants
Diagnosed with AS, ADHD and anxiety disorder
Empathy score: 61 out of a possible 80. (High)
Noca
Veteran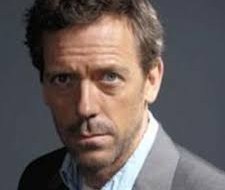 Joined: 9 May 2015
Gender: Male
Posts: 3,831
Location: Canada
I think you and/or your glasses look good which is why others stare. Most sunglasses are tinted black and lesser used colours like green maybe stand out more.

_________________
The top gets higher the more that I climb...

Your neurodiverse score: 150 of 200
Your neurotypical score: 51 of 200

officially diagnosed with Asperger's as of 09/11/15

Reassessed 04/11/16
DSM-V: ASD level 2 with Social Communication Severity: level 2, Restrictive Repetitve Behaviour: level 2

ADOS-2 classification: Autism