Page 1 of 1 [ 3 posts ]
TUF
Veteran


Joined: 10 Dec 2018
Gender: Female
Posts: 1,273

Other people have colds and they go away after two weeks and don't really affect them.

I get colds then dry coughs that last for three months.

Am I doing something wrong? What causes this? Does anyone have advice for 1 avoiding colds 2 getting rid of colds as quickly as everyone else? Or is this just a genetic thing?

It's like a whooping dry cough.
jimmy m
Veteran


Joined: 30 Jun 2018
Age: 70
Gender: Male
Posts: 1,520
Location: Indiana
Yes, I use to have them. It got so bad that my lungs would rattle every time I coughed and I would see stars. I haven't had any for a few decades now. So there is hope.

Part of this is due to immunity systems.

So what helped me. First I did a lot of experimentation. This is what helped me.

* Sometimes vitamin and mineral supplements can correct deficiencies. I have found a product called Juvenon (Cellular Health Supplement) that worked for me. It is available over the internet. It dramatically improved my lung functions and the effects were almost instantaneous.

* Herbal teas can sometimes help but their effects are weak. Honey in tea also helps. I use Vick's vapor rub a lot.

* I found that essential oils can be very effective. But it takes some experimentation on my part to come up with the right formula.

* Weight loss and exercise helps. I dropped 120 pounds through bariatric surgery and that put many of my medical conditions into remission.
nick007
Veteran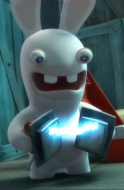 Joined: 4 May 2010
Age: 36
Gender: Male
Posts: 21,362
Location: was Louisiana but now Vermont
I found I started getting colds & other illnesses less after I started taking vitamin C supplements. My girlfriend has a stress illness & gets sick very easily & finds she doesn't get sick as much since she started taking the C too. The pills we take are half a gram of extended release 3x a day(1ce with each meal)

_________________

But I don't want to go among mad people, Alice remarked.
Oh, you can't help that, said the Cat: we're all mad here. I'm mad. You're mad.
How do you know I'm mad? said Alice.
You must be, said the Cat, or you wouldn't have come here.