Adult meltdown, breaking things
Page 1 of 1 [ 8 posts ]
teafortwo
Emu Egg


Joined: 13 Aug 2015
Posts: 1

I'm male, 50, married and have unfortunately been having meltdowns the last few years where I break things like furniture or dishes. I feel ashamed. I had not broken anything during meltdowns since my 20s but it started again when we were moving from a condo to a house. My wife said if I break anything else she will leave me. I've seen a counselor but did not feel like I was heard. Please advise.
BTDT
Veteran



Joined: 26 Jul 2010
Age: 56
Gender: Female
Posts: 5,714

nick007
Veteran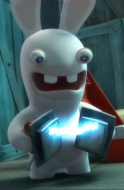 Joined: 4 May 2010
Age: 36
Gender: Male
Posts: 22,062
Location: was Louisiana but now Vermont
Are you on any medication

I found i started getting bad meltdowns alittle less often after I got on medication. Mood stabilizers & antipsychotics could potentially help. Treating an underlying issue like depression or anxiety that might of contributed to the meltdowns could help too. I would suggest seeing a psychiatrist & maybe trying with a different counselor .

_________________

But I don't want to go among mad people, Alice remarked.
Oh, you can't help that, said the Cat: we're all mad here. I'm mad. You're mad.
How do you know I'm mad? said Alice.
You must be, said the Cat, or you wouldn't have come here.
Kraichgauer
Veteran



Joined: 12 Apr 2010
Age: 53
Gender: Male
Posts: 39,088
Location: Spokane area, Washington state.
languagehopper
Tufted Titmouse

Joined: 15 Jun 2019
Gender: Female
Posts: 47
Location: UK
I am in my 50s too and unfortunately still have meltdowns during which I shout and I am inclined to throw things which sometimes break. I feel horrified and ashamed when I do this. It is usually the result of extreme frustration due to knowing that yet again my needs have been ignored. At the time I feel such a rush of despair that consequences don't seem to matter. I have realised that as they are unable to understand me it is my responsibility not to put myself in the position where I am likely to do this so I avoid talking to the people that trigger it. As we live together this makes for a very strange household. I spend my time either outside or in my room like a teenager except when I am cooking or cleaning the kitchen. The kitchen is usually the flashpoint. I can't stand the chaotic way they leave things. The disgusting messes they leave in the sink revolt me. The rest of downstairs is like a junk shop with clutter everywhere but I keep the kitchen straight. But they say I am being ridiculous when I ask them to put things away. So I have stopped asking and just do it and all the washing up and cooking, patiently and quietly cleaning up after them because that is a price worth paying in order not to feel like a monster. I have told them I will just cook for myself outside on a camp stove if they don't let me get on with it. They don't like it and are convinced it is all my fault but it is all I could come up with. As they like my food they grumpily let me get do it and mostly stay out of my way. It seems a bit ridiculous their being annoyed at my doing all the work and never complaining but apparently I am controlling which in their book is the worst thing possible. Leaving kitchen sinks full of scummy dirty dishes and dog bowls until mold grows on them is apparently a human right...
I don't blame them for my behaviour. It is my behaviour. It would be nice if they would help to find a better solution but since they can't admit their own contribution that isn't going to happen. Perhaps if I was better at communication I could get through to them but then I wouldn't need to live here in the first place... swings and roundabouts...
Think outside the box to find a solution. Avoid triggers. Take responsibility.

_________________
Maybe if I learn enough languages I will understand humans one day.
MrsPeel
Veteran


Joined: 1 Oct 2017
Age: 48
Gender: Female
Posts: 616
Location: Australia
MindWithoutWalls
Veteran


Joined: 25 Oct 2011
Age: 51
Gender: Male
Posts: 1,425
Location: In the Workshop, with the Toolbox
I'm 51 and have been with the same girlfriend for almost 19 years. She's great with me when she's home and things go wrong - really patient, stable, and calm. She helps me out if I tell her something is wrong. We've talked about what to do if she's not there, so I don't break stuff (not her stuff - I do have that much self control) or throw anything that could do any harm.

If you have a bag you can punch, that's good. If not, you can throw ice cubes at the sidewalk or driveway. I've even repeatedly smashed a whole bag of ice, picking it up and throwing it down again until the plastic bag tore too much to hold in the ice. It's also good to have a small number of people on a list to select from who have agreed you can call to let them know when you're in crisis. If I call my girlfriend, or someone else who has agreed to be on my short list, they'll know I need help calming down and will just listen to me and speak calmly with me until I'm doing well enough to manage on my own.

Being creative and letting someone you trust help you devise a set of alternatives can really help you handle these times better. I think it has strengthened my relationship to let my girlfriend actively participate in planning and dealing with tough times. It keeps her from worrying and feeling helpless to make things better. Also, I let her know when she's helping, because it reassures her, even if I still seem distressed. That's another thing that's made our relationship better. We work as a team, with each of us learning how to be better at planning, helping, and reaffirming what works so we can refine the process. It also makes it easier to say when something doesn't work, because we trust each other enough to be able to express concerns in a more calm way, as well as to feel more calm when hearing about concerns from the other person. This is really important to me, because I never want my girlfriend to feel upset by my actions, and she never wants me to feel lost and in pain.
aspieprincess123
Sea Gull

Joined: 16 Aug 2015
Age: 34
Posts: 221
Location: england