Angry about public health issue in my workplace
Page 1 of 1 [ 5 posts ]
Guineapigface
Emu Egg


Joined: 11 Jul 2019
Gender: Female
Posts: 1

I work in a hotel and there has been an ongoing issue with one of the sewer pipes blocking and backing up into the area behind the bar in the restaurant on an intermittent basis.
Last night it was the worst I had seen it, it would've been 3cm deep and 2-3 metres wide. I could see bits of faeces floating around. Apparently it started a week earlier, but the plumber was not due out until today. In my eyes this was an urgent matter and should've been dealt with immediately.
Due to working in a different area of the hotel I was not aware of the extent of the problem until I saw it last night.
I was instantly disgusted and angry that this was allowed to occur and got very upset over the matter.
Yep, the restaurant had been like this for one whole week, trading, serving food only metres away from raw sewage. As far as I'm aware my managers have been covering up the issue as 'just a blocked drain' and 'the plumber is coming tomorrow'.
I brought up the issue with the manager on duty, questioning how we're allowed to even open the restaurant under these conditions. I feel like they were trying to pull the wool over the customers eyes. He got angry with me, telling me I was hostile and that if he got in trouble from this, he was going to 'rip my face off'.
I know I can't read other people's emotions well and maybe kept going when I should've stopped, but now I'm the bad guy for talking openly about the elephant in the room.
Opinions?
Joe90
Veteran


Joined: 23 Feb 2010
Gender: Female
Posts: 16,847
Location: Maidstone, UK
It is not acceptable for hotel guests to be at such risk of contamination like that. It is a health risk, for the guests and even the staff. You did not do anything wrong. It's disturbing how little your manager seemed to care about a health risk that big. Yes he might have lost a little bit of money by closing the restaurant for a day or two while the issue was being dealt with and fixed, but he would be at risk of losing his business if several guests got ill and he ended up in court and lost his whole business. It's good of you to worry about such a great health risk, it's bad of your manager to be obstinate and uncaring about it.

_________________
Female
Aged 29
On antidepressants
Diagnosed with AS, ADHD and anxiety disorder
Wolfram87
Veteran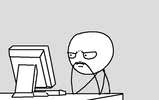 Joined: 14 Feb 2015
Age: 31
Gender: Male
Posts: 3,127
Location: Sweden
envirozentinel
Forum Moderator


Joined: 16 Sep 2012
Gender: Male
Posts: 15,048
Location: Keshron, Super-Zakhyria
Not at all acceptable - you did the right thing. The matter should have been attended to as soon as it appeared. The health inspectors would close it down until the matter was rectified to their satisfaction.
nick007
Veteran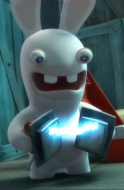 Joined: 4 May 2010
Age: 36
Gender: Male
Posts: 22,587
Location: was Louisiana but now Vermont
He's extremely lucky that nobody got sick thou it's possible someone got sick but doesn't know it was due to sewage backing up. The manager is also very lucky that nobody called the board of health or went to the local news.

_________________

But I don't want to go among mad people, Alice remarked.
Oh, you can't help that, said the Cat: we're all mad here. I'm mad. You're mad.
How do you know I'm mad? said Alice.
You must be, said the Cat, or you wouldn't have come here.