Page 1 of 1 [ 3 posts ]
Joe90
Veteran


Joined: 23 Feb 2010
Gender: Female
Posts: 18,462
Location: Maidstone, UK
I know this happened years ago but I had forgotten about it until the other day when I suddenly just remembered this randomly.

So when I was 16 at school, I had just got an MP3 player, and I was very proud of it. My cousin had the same one and she showed me how to record voices on it. Then she let me listen to a recording of her and her classmates chatting idly, and even her teacher's voice was in it. My cousin wasn't at the same school I went to, but I took my MP3 to school and decided to record me and my friends idly chatting. I can't quite remember how, but my teacher found out, and I got into trouble. I had to spend my lunch hour in the office while she lectured me that recording people was somewhat illegal, then she made me give her my MP3 and listen to every voice recording I had on there, while I sat watching her. It was humiliating for me because there was a few things I had recorded on there when alone in my room, sort of like a voice diary. My MP3 got confiscated for a week.

But the thing is, I see people actually being video'd on the internet all the time and shown to the world, and it seems to be the norm now. Is it suddenly not illegal any more? Was it illegal to begin with? I didn't have any access to social media or YouTube back then (did those sites exist in 2006?). It was just a bit of fun and my friends didn't mind.

_________________
Female
Aged 30
On antidepressants
Diagnosed with AS, ADHD and anxiety disorder
Dan82
Pileated woodpecker

Joined: 25 Apr 2019
Age: 38
Gender: Male
Posts: 185
Location: St. Paul Suburbs, Minnesota
From your description, there was no indication you were recording people without their permission, so I think it was an overreaction.
nick007
Veteran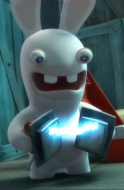 Joined: 4 May 2010
Age: 37
Gender: Male
Posts: 23,507
Location: was Louisiana but now Vermont in the police state called USA
I don't know about back then but in today's world there's video-cameras practically everywhere that isn't wilderness including on people's front doors/doorbells & some apartment buildings even require facial recognition to open the doors so I really don't think recording somebodies voice without their permission is that big a deal nowadays as long as your not using it for any nefarious purposes or making money off of it.

_________________
"I don't have an anger problem, I have an idiot problem!"


~King Of The Hill