Playing To Your Strengths When It Comes To Dating
Page 1 of 1 [ 4 posts ]
Muse933277
Deinonychus


Joined: 13 Mar 2020
Gender: Male
Posts: 316

When it comes to dating, there's all sorts of different types of advice that is thrown out there. Some people will tell you that Tinder is the best way to meet people, while for other individuals, they meet their SO through at the bar or a nightclub. And then there's some people who tell you that the best way to meet a potential partner is to be friends first and pursue a romantic relationship otherwise.

While all of these are potentially good options, I would like to propose a different strategy, and that is the concept of playing to your strengths and weaknesses.

The truth is that we are all different from each other. We have different strengths, weaknesses, traits, and characteristics, so what works for one person isn't going to necessarily work for someone else. Much like how we are all suited for different jobs, perhaps we are all suited for different ways of finding a potential partner to date. Dating isn't a one-solution problem, rather you can get to the end goal, which is a romantic partner, in a multitude of different ways.

With that said, you should try to date in avenues where you can ideally play to your overall strengths. I'll let you decide what that is.
nick007
Veteran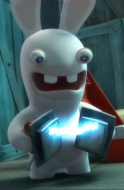 Joined: 4 May 2010
Age: 39
Gender: Male
Posts: 24,809
Location: was Louisiana but now Vermont in the police state called USA
Playing to my strengths is how I was able to get in my current relationship. I can NEVER measure up to normal people who expect that their partner should be perfect or fit a long laundry list of criteria. I'm much better at dealing with people who have various issues & problems & who accept & admit that they are not perfect & who want a partner who's more on their level. I actually rather deal with people who have physical & mental disabilities they're dealing with. Trying to be emotionally supportive within a romantic relationship is actually my major strong point but since I'm an Aspie I don't go about it in the typical NT way. It's odd how I was so unstable & majorly depressed when I was single & became alot more stable & less depressed 1ce I got in a romantic relationship with someone who was unstable & very depressed herself. This is why most all the dating advice meant for nondisabled NTs was never gonna work for me. They expect you to give the appearance of being perfect for a while & appear to have all your $hit together even when things are majorly falling apart. Even lots of dating advice from Aspies is like that. Lots of people don't think your fit & ready for a romantic relationship unless you are doing well by yourself 1st. My therapist that I saw briefly YEARS ago & my psychiatrist that I saw for 5 years had that mindset which did not work for me. I had better luck thinking of dating & romantic relationships from a business perspective. You have to have something to offer a potential partner & you have to know the market you fit best in & how to advertise to that.
Muse933277
Deinonychus


Joined: 13 Mar 2020
Gender: Male
Posts: 316

Tinder is 95% based on your physical appearance and the quality of your photos. You get 3-5 snapshots of you to convince a woman to swipe yes on you, so of course it's going to be mostly about your physical appearance. Tinder also has a reputation as a casual dating app; and in the casual dating scene, there is a greater emphasis on looks and less on long-term compatibility. So with all that said, Tinder works best for men who are good looking and fairly charismatic. I wouldn't recommend mainstream dating apps for men who are a 5 or lower on the looks scale; you simply won't get enough matches to get dates on a consistent basis, if any dates at all.


Less than attractive men do best when they sell themselves as the good guy and/or the provider, who will be loyal and stick around and help raise they and their partner's children. They're probably not going to be the type of guys who will be "players" and have casual sex with many different women because in that environment, looks matter a lot, which is not in the ugly guy's favor. They should be focusing on getting long term girlfriends rather than f buddies and look in areas where the girls are girlfriend material, not hoe material.
Benjamin the Donkey
Veteran


Joined: 7 Mar 2017
Age: 58
Gender: Male
Posts: 993

Intelligence, quirky thinking, esoteric knowledge, sincerity, disregard of authority and fashion.... These are some of my qualities that women have found charming or attractive. What doesn't work for me is trying to fit the majority's expectations. We're specialty items that attract a select group of buyers.

_________________
"Donkeys live a long time. None of you has ever seen a dead donkey."