Lack of positive single role models growing up
Page 1 of 1 [ 4 posts ]
hurtloam
Veteran


Joined: 27 Mar 2011
Gender: Female
Posts: 8,574
Location: Eyjafjallajökull
I hope this is changing, but I had a lack of positive single role models growing up. It lead to me believing that only horrible or really unbearable people were "left on the shelf".

There was this woman that my Mum befriended who was and still is, quite unpleasant. I figured that people like her end up alone and I wanted to do anything not to be her.

However, I didn't meet anyone and I've made friends with really nice single women and I can see now that they aren't all horrible people. And I'm not a loser either. Maybe I can be a good role model. Or maybe my friends kids look at me and think, "I don't want to be her". Who knows?
HighLlama
Veteran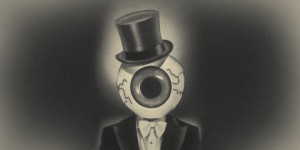 Joined: 12 Apr 2015
Age: 39
Gender: Male
Posts: 7,942

Lely
Pileated woodpecker


Joined: 31 Jul 2019
Gender: Female
Posts: 194
Location: Germany
nick007
Veteran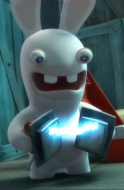 Joined: 4 May 2010
Age: 39
Gender: Male
Posts: 25,351
Location: was Louisiana but now Vermont in the police state called USA
I never had any role-models in my life. I've been an outcast since I was very little even with everyone in my extended & immediate family & for the most part I've accepted that. I know I could NEVER be anyone except the person I am & I can never measure up to most others standards & while I do compare myself to others sometimes, I do not judge myself by others standards. In general there tends to be very few people that I would consider to be good role-models. I hear about the celebrities, politicians, & mega rich that lots pay attention to & idolize & I have NO respect for most of em because they are very shallow, superficial, judgemental, & hateful. Some of them are single but there are also plenty of them who are in relationships. Throughout my life I've dealt with various people & some are decent but others are not & I have not noticed a connection between someone's relationship status or lack thereof & them being a decent person or not. Some people are single because they are bad but there's also bad people who are in relationships just as there are good people who are single & good people who are in relationships. There are LOTS of reasons someone may be in a relationship or be single. There are some good people who struggle majorly to obtain & keep a romantic relationship through no fault of their own, plenty of us on WP are single & most of us are respectable decent people. Sure lots of others & suciety in genereral may see us as worthless losers but it does NOT mean that we are horrible evil monsters who do not deserve to have a relationship. We just need half a chance to prove ourselves to someone who will try to meet us halfway with things.