Upsetting Move/Transport/Life/World
Page 1 of 1 [ 11 posts ]
georgewilson
Snowy Owl


Joined: 19 Aug 2007
Age: 33
Gender: Male
Posts: 126
Location: Dubuque, IA
Subject Line: Upsetting Move/Transport/Life/World

PLEASE LISTEN TO ME AND RESPOND IT FEELS LIKE NOBODY DOES HERE SOMETIMES! Don't mean to send this to Haven but I really need to hear I'm not alone and get both support and advice, and this is the big time

I've had such an upsetting almost 3 months since a move a years in the making once the landlord died came to fruition. I thought I was prepared for it, especially since the landlady broke her hip last winter and went into assisted living, but I didn't think it would come with so many other curveballs at once and felt so disrupted with so little chance to catch my breath and adapt to a new normal. It took a month to line up a place and movers, my cat finally lost his battle with thyroid issues and died, the carpet got water mold requiring my clothes to go into wardrobe boxes early and rotting out two bookshelves, me and my mother with whom I live had no time to complete some of the donations we wanted, and despite some of my decent friendships I had no idea how to ask in a way that would get help we could work with so we ended up lugging over what must have been a dozen or more carloads of book/pantry/household goods boxes separately. A week before the lease was up at the old place and after finally moving furniture to the new, the steering column gave out on the car costing us 2/3 of a month's rent just for a used where the shop had to get a second one, and we'll be a week from vacating by the time we get the car back at best, though the shop gave us a loaner. I live in a midsize Midwestern town, Dubuque, with a bus system that's decent but doesn't run until 8 in the morning on Saturdays (my job starts then and was moved to Saturday to Wednesday 8:00 morning start as the only way to not work nights) or at all on Sundays, so that's 3 cab trips a week too. Groceries can be delivered and all, but we had too many irons in the fire to update postal/registration/driver's license display address, so while I can tell apps where we are and we've updated manually where we had to, there's still real challenges.]

Anyway, I take the bus this morning, remembering the website's listing of credit/debit cards being usable and knowing I had extra dollar bills. The drivers never take either Visa or bank cards, the dollars have to unfold to feed in and I don't like to carry change out of worries I'll lose it, the cranky driver wouldn't let me fold a second and just had me take $1.00 of $1.50 as payment enough for the transfer and had me worried sick he'd call the cops or something with his tone. I was so panicky getting downtown that I downloaded the city QR code app, which fortunately works on my $15 11-pack, though I also exchanged my years-old bus tickets that were refused for a current 9-pack just in case after voting (last day I have off until then and I have trivia the election night of the primary the 7th, the reason for my trip to begin with) at the courthouse given the local polling place being closed (and my mother will likely need the lease to prove she lives here Tuesday) and getting a decently priced lunch near the downtown station. Of course, I'm quasi-dyspraxic and have to deal with all the vague unsteadiness and hand coordination issues as I try to pay and climb and do it all in a timely fashion. Just felt utterly humiliated, emasculated, etc., like my whole day off was ruined and I'd failed at life. Perhaps a hyperbolic meltdown, but after all the chaos of the last few months I just felt terrible that I was in this position, and that perhaps it will never get better at my age, in my circumstances, in this time in history.

I'm 33 1/2 and was cycled through ADHD/Tourette's/ASD diagnoses and even a basic essential tremor I think was the closest America would get to dyspraxia in the 2000's by the time I was out of high school, loaded up with stimulants/antidepressants/antipsychotics as one side effect ballooned into another, separation between my educated, middle-class parents became divorce, and I changed from a happy, smart kid to an anxious, smart slob/dweeb of a teen who was never as severely bullied as in some movies but never could really use his opportunities. High school extracuricculars were wrecked by shenanigans after my first principal died, my Mom was arrested and had to plead community service over BS from a roid-raging officer, dropped out of high school for online and a GED but started a small enough college to handle a pariah with some prominent people and never really climbed out despite a few nice friends here and there, decent advisors and the like with a summa cum laude B.A. but humanities barista school basically and only one lasting IRL friend from HS/university who's now married off. Top it all off with the financial crisis cresting the end of my freshman year (2008) and my Dad retiring and withdrawing divorce decree funds, which my Mom didn't garnish to preserve my relationship with him, right as I was entering college, and not getting my driver's license until after college while living at home in a part of the country it's basically the only way to be an adult, and I was basically marooned in underemployment. Suck at interviews I feel and most jobs around here are either connections I don't have, qualifications I don't have, or motor and leadership skills I lack, so I almost fell through the cracks for 2 yrs until I lucked out to a typing test result, i.e. empirical data that I don't suck even though I'm not good at selling things, at the inbound customer support call center where I only kept my job going full time to part. Went from 24 to 27 to 30 to 32.5 hours, the latter for a couple years now, and from $8.50 to $12 to $15/hr, but scared to seek a promotion because I don't want full-time and hate their meetings and the coaching B.S. they have to do (though I get along great with them and with most co-workers); until 4 yrs ago, thought I'd be stuck 9-5'ing forever with no social life otherwise and sedentary hobbies save walking in parks regularly in a fog of medication haze and allergies and weird side effects I found hard to entangle, maybe from psych meds, allergy treatments for minor dust stuff, even statins I think may be from the guanfacine I'd been taking to calm me down as a misbehaving elementary school kid and the Seroquel that got me through college or so I'm told.

However, my leftward drift and excitement about progressivism and inclusion made me believe I could make it socially. So I made a resolution in 2018 and connected with my high school classmate and college advisor, last contacts left, who were into lefty political stuff, joined Meetup.com for a "Meet New People" group (have hobbies like photography, music/history writing, rest are just consumption so not sure they count LOL, no major stuff for that save for hiking), went back to online dating. I just knew that I would never thrive if I didn't change, and I had just turned 29 so I felt the clock ticking. By the end of the year I had gone from 1 IRL date in my life to meeting the first woman to ever agree to a second date, albeit living 1.5 hrs away, and managed a lot of conversation, until we disconnected during work retraining and she met the man she married this year, ending things after 3 months. Progress was slow from there until COVID, ironically enough, at which point I got the feeling everyone else got slowed down anyway and the playing field painfully leveled. Just before COVID got into the news spring 2020, I started downshifting the meds to reduce side effects theorizing my life experience had taught me enough to get through, and I don't think there's been major negative effects, though I'm still not sure how well I evaluate myself. First woman to treat me after flaking, first kiss on the lips since childhood, second that actually asked me (

) and we made out a bit, first real "organic" friend group besides the Meetup in a trivia team, and first 3rd date albeit with a bipolar woman who had gone back to her abusive ex 1.5 hrs away before only to let me into her apartment each time (the 2nd on which we made out and she promised more to come, also public PDA at one point but not sure how much was manic) including the last, lots of milestones that I still feel were more normal to have in high school than for a grown man in his 30s, has followed. Nevertheless, I'm still uneasy, feeling like I just can't get a good career off the ground, and lacking the car makes me feel even lower as the move forces me to look at the big picture again. Could use a pick-me-up or perspective, not gaslighting I hope but on the Internet I think I come out the gaslighting equivalent of a LOLCOW sometimes as I struggle to convey my situation. Part of the problem is, even if I can get my life "on track" with where most other men are at my age or experience more "young fun" before I'm in my 40s or whatever, I worry that so many parts of human civilization are in crisis right now that I'll have no normal society to fit into and I don't know if I'll be able to find a tribe to protect me in a post-apocalyptic world of any sort.
Pteranomom
Deinonychus


Joined: 21 Apr 2022
Age: 39
Gender: Female
Posts: 345

Oof. I'm sorry you're having such a rough time.

Moving is hard on EVERYBODY. Physically hard, mentally hard, It is just plain hard! And to throw car trouble on top of that? Almost anyone would be struggling to keep it together. You're doing great to manage all that and you have every right to feel exhausted and frustrated.

Just remember: it will end. The move will get completed. You'll settle into your new place. The car will get fixed. And then you will have time to breathe.

Good luck
ThisTimelessMoment
Toucan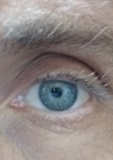 Joined: 15 Apr 2021
Age: 49
Gender: Male
Posts: 290
Location: South Africa
I could almost confuse bits of your story with my own. Many of the same experiences! I'm sorry I can't write a more inciteful reply, but I have also just moved and I'm feeling totally finished. My body and my mind have turned to pools of quivering, twitching jelly! Today I have to stop. I moved three households over two days, after weeks of packing etc. Feels like a near death experience!
I did learn a lot though. Observing myself and the other aspies around me through the chaos was fascinating!
I hope you manage to feel better soon. This too shall pass.

_________________
Ever onwards and upwards!
Mountain Goat
Veteran


Joined: 13 May 2019
Gender: Male
Posts: 12,786

Moving is not easy. Also the "Where to move to" is something because for me it has to "Click" as otherwize I feel all "Wrong".
I have bought cars on rare occasions and quickly sold them on because I did not feel right about them, and yet other cars I loved lots like the one I have now! (I have spent around twice or three times what I paid for it in buying new parts and garage costs because I love it so much! A good secondhand purchase!)

Moving needs help. Needs organisation. Not easy but the day can be done nicely with planning. Difficulty comes if one is downsizing because one needs to work out what to keep and what to let go of and how to let go of the items etc. I am slowly downsizing but it is not easy. Things I have that others seem to get good prices for I end up not being able to sell and give them away.


Is the deciding what to keep and what to let go of that I can struggle with. Fortunately I am improving as in the not so distant past I could not make decisions about almost anything!

With change comes a refreshing. A newness! Change is never easy but sometimes is needed. First is not to panic. Have a plan. Find out places to go to and what you will need and what you don't need.
Getting rid of the clutter that you don't need is a first step. Give things you no longer need away to charity shops or people who like them.

Will you be staying in the same area or moving to a new area? Staying in the area where you are means you keep your job but relocating elsewhere can be an adventure. Thinking of life as an adventure may help? Somehow it distances one from the "Now" aspect of it as the feeling of adventure thinking acts like a barrier. It helps.

In the past I could not let go of anything. I was the kid in school that never parted with their school bag, even if the fire alarm went off. Letting go means change. I have had to learn how to let go simply because of space! Haha! Only so many things one can accumilate...

What I am saying may not be helping or may help. I really don't know. I hope it helps. Do not worry if it does not. I hope all goes well and that you are ok.
autisticelders
Veteran


Joined: 23 Feb 2020
Gender: Female
Posts: 1,122
Location: Alpena MI
First of all, you are not alone! I could sure identify with so many of the things in your background and your story. Moving and having to job hunt all at the same time is stressful to the max. Self care and cutting yourself some slack, getting enough rest and doing self care is so important right now!
I want to encourage you to practice using the public transport there since that is what you have to work with for now. With more preparation and planning ahead, as well as practice, you may find things get easier. It seems progress is slow when you are fighting your way through it all but if you look back, I am sure you can see how much you are growing and changing (and doing a good job of it from what you report here). Life is always going to throw surprises and struggles at us, no matter who we are. I just want to encourage you to keep on sorting it out and looking at what your worst trials are... and working to find new ways to do those particular things. One by one they will get less as you sort. Don't be afraid to rely on professional help (therapists) to help from somebody elses perspective. So often our rigid thinking traps us into believing there is only one way to do "anything/something" (things). An outsider can help is find what we need and give us better social tools to help us make the path smoother.

If you can't use the bus, can you use a taxi until you can get a job and save enough for a car? In today's market it might be cheaper just to use bus/taxi/uber instead, especially with rising gas costs. Depending where you live riding a bike or walking might be a possibility too?

I live in a little town of 10 thousand people and there signs on almost every door saying "help wanted". In a big midwest town like yours, I am pretty sure you can find a job or 2 or 3 part time ones which can all help pay rent and other expenses. I worked a full time job and 2 part time ones for several years at your age, to help me get ahead . Of course each of us is different. Take some time and sort your best skills, and look at how you can apply them to any work you might apply for. If you did not get a skills inventory, most employment offices (even state unemployment offices) will give tests or have information on how to get them.

Your local library could probably help with that, as well as most social service agencies, both private and public (state). Without a doubt it is very hard just to get through life, and with autism in the mix I know it can get even harder. At age 70, I can say I survived and now am even thriving. I think it took me a lot longer to get here than it did many of my peers, meaning i made progress more slowly, but I can say I am a survivor, and it seems to me that you are headed the right way, it just doesn't feel like it all the time. Keep on keeping on, let us know how you are doing. Cheering you on.
Sol the Mighty
Butterfly


Joined: 5 Jun 2022
Age: 18
Gender: Male
Posts: 17
Location: Alabama
God, I get that.
I moved in early March after my grandpa (who we lived with at the time) thought he had COVID but didn't tell any of us who were already in the house (included me, my sibling, and my grandma) until my mom got home around noon. He was walking around and making coffee and doing things, and then at noon came out of his room wearing a mask. He took a test early that morning.
Thankfully he didn't have COVID cause he misread the test, but it was the nail in the coffin.
Stuff surrounded my move too, like I stopped suicidal ideation on another forum, got on antidepressants and then got off of them when my psychiatrist freaked out because it could be dangerous for my heart issue, figured out I was a trans guy, got a haircut, and just tried not to tear everybody's heads off. I went back to the old house to finish packing and spent the next three hours after we left in an angry depressive state.
Moving is stressful, and it always seems to never go to plan, and other stuff keeps happening around it and it feels like you don't get a breather.
Some things are looking up for you, though, which is always great after a move. And I guess all I can give is the hope that everything works out and ends up okay.
Double Retired
Veteran


Joined: 31 Jul 2020
Age: 68
Gender: Male
Posts: 3,513
Location: U.S.A.
I'm sorry you are experiencing so many stressful things all at the same time.

Major life changes are stressful enough without them arriving in bunches.

All I can offer is encouragement to keep on trying to progress, no matter how unpleasant things get. Don't give up. You know these are all things you want to get past so keep working toward that end. Maybe a little bit at a time on some of them at a time, but don't give up. Try to keep progressing despite the very natural unhappiness. Keep moving forward.

And good luck.

_________________
When diagnosed I bought champagne!
I finally knew why people were strange.
georgewilson
Snowy Owl


Joined: 19 Aug 2007
Age: 33
Gender: Male
Posts: 126
Location: Dubuque, IA
Update:

Got the steering column a week ago and sorted a lot of the things delayed until the car was back. Still dealing with peaks and valleys in my energy and record heat waves in the new mega-monsoon summers we get the rest of our lives I guess. Had some decent conversations on dating sites, most faraway, and am looking forward to some stuff like trivia, a Dem bar social after a haircut, a dinner night with the Meetup group, and a hike the weekend after the 4th carpooling out to caves an hour away (believe it or not, they exist in eastern Iowa!) before a dinner at the nearby catfish farm. So overall some pretty good social rebound. For those asking, my job seems pretty stable despite some friction with a new manager at first and might even get some raises as we manage a transition coming up to go to one call queue. I really do appreciate the advice, and look forward to getting enough stability in my life to manage taking some, a mostly completed process. Still thinking through how to fix my skin irritation, hair, basics that I get insecure about from time to time, but mulled over some past experiences and realized I wasn't as hopeless as I thought.
blazingstar
Veteran


Joined: 19 Nov 2017
Age: 68
Gender: Female
Posts: 5,839

Thank you for the update. I'm glad things are a bit more under control and you feel better about yourself and your life. Coming up out of the dark well is such a relief, I find.

_________________
The rivers flow not past, but through us, thrilling, tingling, vibrating every fiber and cell of the substance of our bodies, making them glide and sing. – John Muir
CockneyRebel
Veteran


Joined: 17 Jul 2004
Age: 48
Gender: Male
Posts: 109,094
Location: On a special base where the Christmas soldiers of the world live
I hope that things will continue to get better for you. Moving isn't easy for anybody, unless they're really eager to move. I've never met anyone who has been really eager to move.

_________________
Oberfeldwebel

Age: 48
Gender: Non-Binary
Pronouns: He/Him/His
IQ: 86 and I use all 86 of them.
Lady Strange
Pileated woodpecker

Joined: 21 May 2021
Age: 38
Gender: Female
Posts: 195
Location: USA
Glad things are starting to be a little more sorted out for you, good on you for handling all that though it has been very stressful for you. It's particularly hard for autistics it seems to handle stuff getting thrown at you all at once. Not an easy situation at all, but you are definitely handling it and even going with some socializing and meeting up! Hopefully it continues to even out and you can get adjusted to your new place in peace.