Tips on managing a clean desktop?
Page 1 of 1 [ 6 posts ]
KongZe
Emu Egg


Joined: 13 Jul 2022
Age: 27
Gender: Male
Posts: 5

I am getting a new PC soon as my laptop is very near the end of its life.

Both my laptop and my phone are haphazard messes. Poorly organized folders, documents with unintelligable names, so, so many forgotten downloads that just sit there and take up space. (I may be a bit of a digital hoarder)

Does anyone have tips, guides, recommendations on programmes/applications that will help me keep my new desktop streamlined and free of junk files?

I'm a 2D artist and a lot of the clutter comes from my downloading reference photos, e-books, art class videos, as well as freeware games.
SkinnedWolf
Veteran


Joined: 18 Mar 2022
Age: 23
Gender: Non-binary
Posts: 1,533
Location: China
It is more efficient to plan where each new type of file should be placed than to arrange frequently.

Make good use of desktop shortcuts to folders.

_________________
With the help of translation software.

Cover your eyes, if you like. It will serve no purpose.

You might expect to be able to crush them in your hand, into wolf-bone fragments.

Mountain Goat
Veteran


Joined: 13 May 2019
Gender: Male
Posts: 12,508

Fenn
Veteran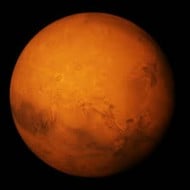 Joined: 1 Sep 2014
Gender: Male
Posts: 1,749
Location: Pennsylvania
I create a "Misc" folder on my desktop. When the desktop gets too full I put everything on the desktop in the Misc folder (unless I really have a reason not to). Especially good for icons pointing to apps I never really use, but the app installed thought they belonged on the desktop.

Sometimes (rarely) I take something out of the Misc folder and put it back on the desktop.

_________________
ADHD-I(diagnosed) ASD-HF(undiagnosed - maybe)
RDOS scores - Aspie score 131/200 - neurotypical score 69/200 - very likely Aspie
thoughtcrime
Emu Egg


Joined: 22 Aug 2022
Gender: Female
Posts: 2
Location: the internet
I personally keep a folder on my desktop for shortcuts created during installation of new software. Everything else, I place either in my Documents folder, or a folder within that directory. I keep different folders in different directories, but I try to sort them by purpose or file type (so .pdf files, images, and videos are kept in their respective folders rather than kept together in a single directory, if that makes sense).
Expletive01
Emu Egg


Joined: 1 Oct 2022
Age: 23
Gender: Male
Posts: 5

I am speaking for Windows, Mac and Linux uses cases in the following response:

As an artist, you will want to keep everything off of the desktop. Anything that's on the desktop will use RAM, which you will be needing for your art programs. (Even if you have tons of high speed ram)
Tucking stuff in a folder on the desktop is better, but will still eat RAM. The suggestion to use shortcuts on the desktop is correct for your use case. Shortcuts will allow you to drag-&-drop and access the folders as though they are on the desktop, but will not eat RAM.
Your Documents folder is a great place to store the folders themselves, as it is expecting exactly that use.
In the case of Mac and Linux, the RAM usage is less per item on Desktop, but uses more Video resources than Windows does to show the items.

To sum it up: Use the "Shortcuts" suggestion that was posted by Thoughtcrime.

_________________
ASD: 178/200
NT: 30/200
EQ: 12/40
ADHD-IA: 9/9
ADHD-H/I:9/9