The Grand Inquisitor
Veteran


Joined: 9 Aug 2015
Age: 26
Gender: Male
Posts: 2,582
Location: Australia
Nades wrote:
What do you even look like roughly? Do you have a social circle? Do you have a decent job? Do you have a car?
I know you're probably going to try to tell me to change everything about myself, and I'm just going to ignore you if you do, but I'm 180cm, 107kg (but working in changing my dietary habits), glasses, receded temples, well-groomed long beard.
I don't really have a social circle. I have a boring factory job and I cohost trivia nights with my mum on the side. My aim is to transition into making a living off of trivia hosting. I might be getting my own venue soon. No car or license, but I got my learner's permit a year ago. Haven't pursued driving further than that though.
kraftiekortie
Veteran


Joined: 4 Feb 2014
Gender: Male
Posts: 85,849
Location: Queens, NYC
The Grand Inquisitor
Veteran


Joined: 9 Aug 2015
Age: 26
Gender: Male
Posts: 2,582
Location: Australia
kraftiekortie wrote:
Driving on those wide Australian roads should be easier than driving in the UK.

I'd really have to get accustomed to driving in the UK within cities; I find the roads, especially in London, very narrow.
Driving is something I want to pursue. It'd be helpful to have a car for trivia hosting. It's just that I'm afraid I might need to brush up on the road rules before I get lessons, and I never make the time to do that, so it all gets put off.
kraftiekortie
Veteran


Joined: 4 Feb 2014
Gender: Male
Posts: 85,849
Location: Queens, NYC
nick007
Veteran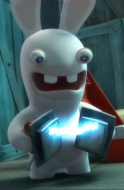 Joined: 4 May 2010
Age: 40
Gender: Male
Posts: 25,714
Location: was Louisiana but now Vermont in the police state called USA
Muse933277 wrote:
If you're really that desperate, you can try different niche/unconventional routes to find a girl.

Hiring a dating coach is one way. Maybe you hire a dating coach to take you out to the bar or nightclub, or helping you talk to girls in public, or giving you key pointers and advice

Some men go with plastic surgery, although this may be a waste of money if your problem isn't your lack of looks, but your poor social intelligence. Not to mention that plastic surgery can only do so much; if you're a 3, then plastic surgery probably won't take you to an 8 or 9.

Hell, some guys even go take a trip overseas to either get laid or to find a mate. The Philippines is an example as dating is supposedly easy there for white guys although maybe some places in Europe may be easier for guys to meet girls at as well. Other men go with mail order brides if they're marriage minded and so set on having kids.


What all of these scenarios have in common is that you probably need a decent amount of money to pull them off. So go to college, take your education seriously, and if you're 35 and still having girl problems, then you could try one of the options above.
I like your outside the box ideas. The unconventional type of dating ideas were the only ways I managed to get girlfriends. I'm a very unconventional person so it makes sense that the unconventional approach might work best for me. Seeking out women on online forums who had issues was how I got my current relationship. I find it a lot easier to relate to her & understand & be understood & be myself with than with anyone else. I woulda pursued the mail-order bride myself if I had the money & resources but if I would of had the money I probably would not of needed to pursue that since I woulda been doing a bit better with life in general. If I had my own place I woulda taken in a woman who needed a place to stay. I knew a couple women online who woulda been interested. I seen that work for a disabled guy on another forum when I was in my mid 20s. He had a seizure disorder along with some other problems due to an accident he was in around when he graduated high-school. His seizures were well controlled at the time I knew him but there was a time when they were bad. He had a good job & was very independent but he could not really take a chance living alone just in case something would happen. He could get dates about as easily as the average guy but only if they did not know about his disabilities. The women always ended things with him 1ce they found out that his seizure disorder could potentially suddenly get very bad & he'd be forced to quit working. He had a roommate that was moving out(nothing to do with my friend) & there was a woman on the forum who was ready to graduate high-school & was going to homeless. Her homelife was abusive. Going off to college was not an option because she could not afford to go. Her grades s#cked due to her $hiity homelife situation so she could not qualify for scholorships & was not able to get student loans that would cover everything since she had no credit history & no one to co-sign. It's very hard to get a job where you can earn enough to support yourself(especially during the recession around 2007) when you only have a high-school diploma & no work experience & no references nor connections. She was planning on being homeless due to her catch 22 situation. A bit of us on the forum felt bad for her situation including my friend & he needed a roommate so he offered for her to stay there for a while. He was hoping it woulda turned into a relationship but it was not required or expected. He needed a roommate & felt bad & wanted to help. She admitted on the forum that if her circumstances had been different, she would not of given him a chance due to him not being her type with looks nor personality, he was about 12 years older than her, & she woulda been worried about his disabilities getting worse. She fell for him a after a bit cuz he was very respectable & sweet. One thing that really impressed her is that he coulda had sex with her shortly after she moved in & he turned her down because he did not want to take advantage of her. He found her attractive but if they were going to do that he wanted it to be cuz she liked him & not cuz she felt like she owed him. He helped her get a job at his company when they officially started a relationship because she was wanting to contribute & be more independent(he was being supportive & not pushing her to work or anything) & they got married about a year later.