Man posting Memphis shooting spree on Facebook
Page 1 of 1 [ 4 posts ]
ASPartOfMe
Veteran


Joined: 25 Aug 2013
Age: 66
Gender: Male
Posts: 33,203
Location: Long Island, New York
Man wanted for multiple shootings across Memphis

Quote:
Memphis Police are warning people to be on the lookout for a man who is wanted for multiple shootings across the city.

Police initially said the man is occupying a light blue Infiniti with a red dealer tag and a rear window busted out. They now believe the gunman is in a gray Toyota SUV.

He is armed and dangerous.

Police say they receiving reports that they are recording his actions on Facebook. They have not identified the 19-year-old suspect but they have released a photo of him.

Police do not have a specific location at this time but they are responding.

Before the alert was issued, there were two separate shootings in South Memphis. A man was killed in a shooting at South Parkway East around 4:35 p.m. One minute later, a woman was injured in a second shooting on Norris Road near I-240.

Police have not officially confirmed if the suspect is responsible for those two shootings at this time.

The University of Memphis has also sent an alert saying police have responded to shots fired in the area of Patterson and Southern.

Rhodes College sent an alert to students on and off campus to shelter in place as police investigate active scenes across Midtown.


_________________
Professionally Identified and joined WP August 26, 2013
DSM 5: Autism Spectrum Disorder, DSM IV: Aspergers Moderate Severity

"My autism is not a superpower. It also isn't some kind of god-forsaken, endless fountain of suffering inflicted on my family. It's just part of who I am as a person". - Sara Luterman
goldfish21
Veteran


Joined: 17 Feb 2013
Age: 41
Gender: Male
Posts: 21,556
Location: Vancouver, BC, Canada
He's shooting people while broadcasting it live on Facebook? Is that what they mean ?

How do they know the suspect is 19 years old if they haven't identified him ?

This article is a bit confusing.


Just another day in the land o' guns, I suppose.
_________________
No

for supporting trump. Because doing so is deplorable.
CockneyRebel
Veteran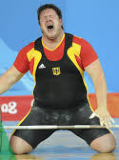 Joined: 17 Jul 2004
Age: 49
Gender: Male
Posts: 110,371
Location: In a quiet and peaceful garden where Mick Avory-like Sweet Peas grow.
ASPartOfMe
Veteran


Joined: 25 Aug 2013
Age: 66
Gender: Male
Posts: 33,203
Location: Long Island, New York
Thankfully he has been arrested
Teen accused of killing 4, injuring 3 others in rampage streamed on Facebook

Quote:
Police in Memphis, Tennessee, arrested a 19-year-old repeat offender suspected of shooting and killing four people and injuring at least three others in a rampage on Wednesday afternoon.

The suspect, Ezekiel Kelly, is also accused of two armed carjackings that happened as he attempted to flee from police. Authorities said the rampage was spread across at least eight different crime scenes.

The string of shootings were reportedly livestreamed on Facebook in the city Wednesday. The suspect was taken into custody following a major manhunt later that evening.

Police confirmed to Fox News Digital that Kelly was arrested after crashing a stolen car near the area of Ivan Road and Hodge Road.

Memphis Mayor Jim Strickland revealed during a press conference that Kelly was charged with attempted first-degree murder but pled guilty to a downgraded aggravated assault charge in April 2021.

Kelly was sentenced to three years in prison, but was released in March 2022 after serving just 11 months of his sentence.

The shooting rampage comes less than six months after Kelly was allowed back on the streets of Memphis.

Mayor Strickland denounced Kelly's release on Wednesday night.

Police say Kelly's first suspected homicide happened early Wednesday morning, where a man was found dead at a shooting scene after midnight.

The suspect's rampage appears to have begun at around 4:30 p.m. on Wednesday afternoon, when a man was found dead in his car of gunshot wounds at a BP gas station. A woman was critically injured in a separate shooting incident minutes later.

At around 6:00 p.m. on Wednesday night, Kelly allegedly filmed himself walking into an AutoZone and shooting a man in the store. The injured victim was transported to a local hospital in critical condition.

Memphis police had urged residents in that area to shelter in place after 7:20 p.m. Shortly before 9:00 p.m., a female victim with gunshot wounds was found dead by officers. Minutes later, officers responded to a carjacking involving an uninjured victim.

After finding the suspect and pursuing a high-speed chase, officers took Kelley into custody without incident. The circumstances of the other shootings and victims were not confirmed by police on Wednesday night.


_________________
Professionally Identified and joined WP August 26, 2013
DSM 5: Autism Spectrum Disorder, DSM IV: Aspergers Moderate Severity

"My autism is not a superpower. It also isn't some kind of god-forsaken, endless fountain of suffering inflicted on my family. It's just part of who I am as a person". - Sara Luterman