Page 1 of 1 [ 8 posts ]
ASPartOfMe
Veteran


Joined: 25 Aug 2013
Age: 65
Gender: Male
Posts: 29,620
Location: Long Island, New York
Flu variant that hits kids and seniors harder than other strains is dominant in U.S. right now

Quote:
A variant of the flu that hits kids and seniors worse than other strains of the virus is dominant in the U.S. right now, setting the country up for a potentially bad flu season.

Public health labs have detected influenza A(H3N2) in 76% of the more than 3,500 respiratory samples that have tested positive for the flu and were analyzed for the virus subtype, according to a surveillance report published Friday by the Centers for Disease Control and Prevention.

The H3N2 variant has been associated with more severe flu seasons for children and the elderly in the past, according to Dr. Jose Romero, director the CDC's National Center for Immunization and Respiratory Disease.

"There are also early signs of influenza causing severe illness in precisely these two groups of individuals this season," Romero told reporters on a call earlier this month.

The flu hospitalization rate has surged to a decade high this season. Overall, about 8 people per 100,000 are being hospitalized with the flu right now but seniors and the youngest children are much harder hit than other age groups, according to CDC data.

The hospitalization rate for seniors is more than double the general population at 18 per 100,000. For kids younger than age five, the hospitalization rate is about 13 per 100,000.

t least 4.4 million people have fallen ill with the flu, 38,000 have been hospitalized, and 2,100 have died since the season started. Seven kids have died from the flu so far this season.

"When we have more H3N2, we usually have a more severe flu season — so longer duration, more children affected, more children with severe disease," said Dr. Andi Shane, a pediatrician and infectious disease expert at Children's Healthcare Atlanta.

The other influenza A variant, H1N1, is generally associated with less severe seasons compared with H3N2, Shane said. H1N1 makes up about 22% of sample that have tested positive for flu and were analyzed for a subtype, according to CDC.

The percentage of patients reporting symptoms similar to the flu, a fever of 100 degrees or greater plus a sore throat or cough, is the highest in Virginia, Tennessee, South Carolina, Alabama and Washington D.C right now, according to CDC.

Respiratory illnesses are also very high in Arkansas, Colorado, Georgia, Kentucky, New Jersey, Maryland, Mississippi, New Mexico, North Carolina and Texas, according to CDC.


_________________
Professionally Identified and joined WP August 26, 2013
DSM 5: Autism Spectrum Disorder, DSM IV: Aspergers Moderate Severity

"My autism is not a superpower. It also isn't some kind of god-forsaken, endless fountain of suffering inflicted on my family. It's just part of who I am as a person". - Sara Luterman
CarlM
Veteran



Joined: 21 Oct 2019
Age: 65
Gender: Male
Posts: 750
Location: Long Island, NY
Here's a webpage with plenty of scary flu data that might convince you to stay safe from it.
Weekly U.S. Influenza Surveillance Report
I'm glad I got the vax and should probably keep using the mask.

_________________
ND: 123/200, NT: 93/200, Aspie/NT results, AQ: 34
-------------------------------------------------------------
Fight Climate Change Now - Think Globally, Act locally.
lostonearth35
Veteran


Joined: 5 Jan 2010
Age: 48
Gender: Female
Posts: 11,145
Location: Lost on Earth, waddya think?
I'm worried about my 70 year old mother and my aunt, my mom's older sister, going out to eat in restaurants or Christmas shopping right now. But i can't really tell them not to. We were going to eat out for supper last week but cancelled it. My mother said it wasn't because of all the diseases going around, it just gets dark too early now and she doesn't have good night vision when she drives.

But they might just decide to go out earlier. I will not. I hate the human race for putting us through all this garbage. We got our flu shots but I know they won't be enough. The viruses are always changing and mutating and then the vaccines will be worthless. And the Pollyannas who refuse to do anything to prevent spreading the flu are even worse.
Caz72
Veteran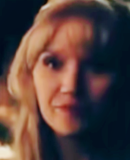 Joined: 20 Feb 2013
Age: 50
Gender: Female
Posts: 947
Location: England
Doberdoofus
Veteran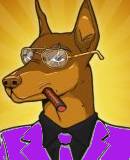 Joined: 31 Dec 2021
Age: 50
Gender: Non-binary
Posts: 1,094
Location: Orbiting Wrong Planet
Caz72 wrote:
the more we hide away from these viruses the worse they will get

covid lockdowns are what has made flu and other viruses more prominent since it seems
Can you explain your logic on these opinions, do you have any scientific data corroborating your opinions?

_________________
I don't follow society's rules. But that doesn't mean there aren't rules I have to follow when the Dark Passenger calls.

Don't be so eager to be offended. The narcissism of small differences leads to the most boring kind of conformity.
Nades
Veteran


Joined: 8 Jan 2017
Age: 1932
Gender: Male
Posts: 2,765
Location: wales
Caz72 wrote:
the more we hide away from these viruses the worse they will get

covid lockdowns are what has made flu and other viruses more prominent since it seems
That's always how it goes. Our bodies will always lose immunity even to mild viruses if we're never exposed to them.
That's why mild viruses like the common cold can decimate an uncontacted tribe.
Misslizard
Veteran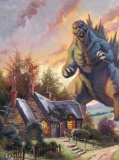 Joined: 18 Jun 2012
Age: 58
Gender: Female
Posts: 18,163
Location: Aux Arcs
Persephone29
Veteran


Joined: 14 Jun 2019
Age: 54
Gender: Female
Posts: 1,957
Location: Everville
I don't particularly want to catch the flu, I keep a mask in my pocket if someone is hacking up a lung. But, zero exposure to anything isn't healthy either. That's what killed many First Nations people. Living in isolation from all bacteria/viruses creates weak immune systems.

_________________
Disagreeing with you doesn't mean I hate you, it just means we disagree.