Page 1 of 1 [ 7 posts ]
KarmaB
Emu Egg


Joined: 8 Dec 2022
Age: 15
Gender: Male
Posts: 1

I just got my drivers permit and had been driving with the instructor many times before. Though this time was with my mom I thought it would be the same as it was with my instructor. But as soon as I started driving my moms tone changed and she sounded a lot more rude and mean, so I simply told her to "please stop using an angry tone" because it was making me very stressed. She took that as an insult and began talking louder and telling me off while I'm trying to focus on the road (keep in mind this is my first time driving again since 2-3 weeks ago AND driving in a whole new car). I told her to please stop yelling and she started actually yelling at me, saying "this is what yelling is." I had finally had enough and yelled "stop it please" and started crying. She kept being rude and yelling at me the rest of the way home which really didn't help the atmosphere. I know I should be glad to have safe parents who care enough to let me drive, but this completely threw me off and overstimulated my brain all at once. I also have to drive with her tomorrow morning to school, though I don't know if I can ever drive with her without crying or not paying attention to the road. I feel guilty because she's just trying to help, but I don't know how much she's really helping if she's just repeating things I've already learned in drivers training. Am I in the wrong here, if so, how can I change to make her not yell so much while I'm driving?
Double Retired
Veteran


Joined: 31 Jul 2020
Age: 68
Gender: Male
Posts: 3,754
Location: U.S.A.
If you have been professionally diagnosed as being On the Autism Spectrum then some things are likely true: You shouldn't try to multitask.

I try to avoid conversations when I am driving. My bride knows I am Autistic and so she sort of understands when I say "Remember my doctor's note! I'm not good at multitasking. I can pay attention to the road or I can pay attention to you...but not both! I'd really like to pay attention to the road."

P.S. I've been driving since the 1970s and over the years I have driven thousands of miles (or kilometers). I like to pay attention to the driving when I do it, though.

P.P.S. One thing I've had to learn and I blame my Autism for the problem. When a traffic light changes to red then if I can possibly stop I want to stop! That has gotten me rear-ended a few times because a lot of the other drivers are not as conscientious about stopping when they should. The accidents are their fault but it is still very inconvenient for me. Before you slam on your brakes because a light turned red check the rear-view mirror. If there are cars not too far behind you they will probably run the red light...try to stop for red lights but allow for the idiots that don't.

_________________
When diagnosed I bought champagne!
I finally knew why people were strange.
ToughDiamond
Veteran



Joined: 15 Sep 2008
Age: 70
Gender: Male
Posts: 9,820

Yes unfortunately your mum isn't a qualified driving instructor. You might do well to warn her that if she doesn't calm down she might make you have an accident. My parents used to have nasty disagreements even while driving, and they had a bad accident largely because of that. They were lucky they didn't get killed.
Fenn
Veteran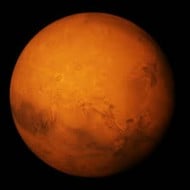 Joined: 1 Sep 2014
Gender: Male
Posts: 2,051
Location: Pennsylvania
usagibryan
Toucan

Joined: 13 Jul 2020
Age: 35
Gender: Male
Posts: 270
Location: Florida
Mom in passenger seat = anxiety. I think this is a universal rule.

_________________
"The most merciful thing in the world, I think, is the inability of the human mind to correlate all its contents. We live on a placid island of ignorance in the midst of black seas of infinity, and it was not meant that we should voyage far. The sciences, each straining in its own direction, have hitherto harmed us little; but some day the piecing together of dissociated knowledge will open up such terrifying vistas of reality, and of our frightful position therein, that we shall either go mad from the revelation or flee from the deadly light into the peace and safety of a new dark age"
Zakatar
Veteran



Joined: 2 May 2019
Age: 26
Gender: Male
Posts: 627
Location: Mid-Atlantic USA
Dear_one
Veteran


Joined: 2 Feb 2008
Age: 74
Gender: Male
Posts: 5,648
Location: Where the Great Plains meet the Northern Pines
Your mom could use a lot of counselling, or at least some "passenger instructions" from your driving instructor. I can't even remember which parent taught me to drive. I was mostly self-taught off-road and encouraged to stop needing a chauffeur ASAP, so the instruction period was brief, but also undramatic.