Obsession interpretted as a lack of interest?
Page 1 of 1 [ 3 posts ]
QFT
Veteran


Joined: 27 Jun 2019
Age: 41
Gender: Male
Posts: 1,788

I know that one of the major ways I turn off the girls to whom I talk to is that I obsess and overanalyze. Thats nothing new. I also know that some *other* girls I talk to feel like I am the one who is disinterested. That is a lot more surprising. How can I be disinterested if I spend all day obsessing about the very thing that I am disinterested about? But here is something yet *more* surprising. I just talked to a girl who said both things at the same time! In particular, during the second day I talked to her she said I overanalyze and it gets too much, she also said she can't afford to feel like she has to constantly be on the phone (since what triggers my overanalysis is the fact that she doesn't respond right away). But then, three days later, she said she felt like *I* was disinterested and was just talking to her to pass my time. Now, as far as her saying I am obsessive, I actually agree with her: in fact she seems a lot more patient than most other girls. But what I *don't* get is why did she say I was disinterested? How is it even possible to be obsessing about something I am disinterested in? It seems like a contradiction to me! Yet to her it is not a contradiction, in fact she seemed to have taken the fact that I obsess and concluded I am disinterested. It just makes no sense at all. Can someone explain to me why she would think that?

I mean, she knew that what was triggering my obsession was the lack of her quick replies -- as evident by the fact that, after my very first over analysis, she clarified why she didn't write back sooner and also after subsequent overanalyses she said she can't feel like she has to respond to me every minute. So if she interpretted correctly this part, how could she misinterpret the part about my level of interest? If I was not that interested in her, and was just talking to her "to pass time" (the wording of her last text), why would I be so upset when I don't hear from her right away? It just sounds like a total oxymoron to me.
AuroraBorealisGazer
Veteran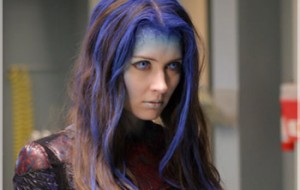 Joined: 12 May 2015
Gender: Female
Posts: 4,082
Location: Fluidic Space
It may appear that those two things are mutually exclusive, but I don't think they are in this case. It sounds like she may being feeling stressed/under pressure by your need for instant responses/communication. And at the same time, does want to talk to you but something is giving her the impression that you're disinterested in what she's saying.

I understand your tendency to over-analyze when she doesn't respond in the amount of time you may be able to. I too am usually the one to promptly call or text back and when I was interested in someone I'd feel anxiety when they didn't react with the same speed. What helped me was to think about all of the times when it would be hard for me to get back quickly, like while driving, working, getting groceries, etc. Imagine that she may be doing these things and when you text her expecting a quick reply, she may feel stressed that she can't live up to that standard.

As for her concern that you aren't showing an interest in her when she speaks, consider the following list and if none of those items apply, try asking her what specifically you can do to indicate your interest.

- Are your conversations one sided? For instance do you do all the talking without giving her time to partake? Or when she talks, do you respond in a way that keeps the conversation going?

- Does she get frustrated by your responses?

- Do you ask her questions and give her time to adequately respond?
QFT
Veteran


Joined: 27 Jun 2019
Age: 41
Gender: Male
Posts: 1,788

As far as being more focused in what I have to say rather than what she has to say, that is actually what I myself became self conscious about when she said I was reading into things too much. So basically what happened was this. During first three hours of day one, we were talking back and forth. Then it occurred to me that I was answering her questions about myself more than I was asking her questions about her. In particular I felt bad I didn't ask her about Iceland trip. But, instead of simply saying "hey, you been to Iceland, tell me more about it" I said "I should have asked you about Iceland, but it was so stupid of me that I didn't, I should have used emoji and it was stupid of me that I dind't do that either, and tell me now, is it too late". Then she tried to reassure me a few times that we were fine, but I kept complaining on and off, and then eventually she lost patience with me.

Now, if she says that I was "reading into things too much" then it means that it wasn't bad that I didn't ask her about Iceland at first. Yet, in order to understand her reply about my not showing interest, then I would have to say that it was. There are a couple of other options I can think of. One was that -- after my rant about not asking her about Iceland -- she "did" try to talk to me about Iceland and even sent some photos. But I didn't reciprocate much since I figured that she will think its all just a performance (after all I sent her a rant about various things I "should have said").

And the other thing is that her very first reaction to my rant regarding "not talking about Iceland" was to suggest we talk on the phone, and I told her I didn't want to because I am at my mom's house and I keep from her I use dating sites. I did change my mind right away though and said that I will sneak out of my house, give her a brief phone call, and then sneak back in. But then in the middle of the phone call I said I need to go back to the house so that I don't get caught not being there, and that we should going back to texting (incidentally, I said this in the middle of her talk about the Iceland). She felt uneasy in both cases and she told me she doesn't want to inconvenience me.

The other thing that happened few days later is that my mom had a hair dresser coming over to her house to do her hair and mine (he couldn't do it at his work place because of coronavirus) and she asked me if my mom liked her new hair I said no because it was too dark. And she said that it happens to older people hair where paint doesn't sit the way it would on younger people. I didn't understand it right away because if you paint the wall it doesn't matter what color the wall is underneath all that matters is the color of a paint. So I was asking her how is it possible. She answered all my quesitons but then she didn't bring anything up on her own. So then when I asked her the next day about it (which is today) she said that she felt like I was implying she was dumb for not knowing those answers. But actually I wasn't; I was assuming she is smart and her answers are correct, so I wanted to learn something from her. When I clarified it, she said that might have been so, but she felt that way because of the fact that I talked about our chat log few days prior to that (when I was over-analyzing "not talking about Iceland"). And today is when she told me she thought I was uninterested.