Section now needs a REINCARNATION IS ALWAYS BANNED thread...
Page 1 of 1 [ 6 posts ]
Ban-Dodger
Veteran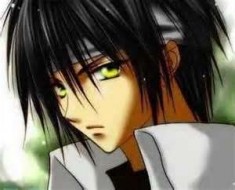 Joined: 2 Jun 2011
Age: 1023
Gender: Male
Posts: 1,820
Location: Возможно в будущее к Россию идти... можеть быть...
...I am starting with a shorter one about a more recent ban on reincarnation...

...then there's another one where the Church banned any teachings/talks/doctrines of reincarnation...


Quote:
Published on May 20, 2013
144000.net - Emperor Justinian and his wife Theodora's -not to be confused with the Catholic saint with the same name- political and mundane interests were the ones responsible for banning reincarnation from Christianity. This is not a theory but historical fact. The banning of reincarnation was a political issue, not a doctrinal one. Google it and see by yourself.
_________________
Pay me for my signature. 私の署名ですか❓お前の買うなければなりません。Mon autographe nécessite un paiement. Которые хочет мою автографу, у тебя нужно есть деньги сюда. Bezahlst du mich, wenn du meine Unterschrift wollen.
naturalplastic
Veteran



Joined: 26 Aug 2010
Age: 66
Gender: Male
Posts: 25,071
Location: temperate zone
Haven't watched the videos yet, but as I understand it there IS a difference.

Constantine banned belief in reincarnation.

The modern peoples' republic is trying to ban the ACT of reincarnation!

Reincarnation either doesnt happen (so its pointless to ban it), or it does happen (in which case you can't stop it, so it would also be pointless to ban it).

What's next? If you fail to pay your exorcist will the government order you to be "repossessed"?
Janissy
Veteran



Joined: 5 May 2009
Age: 54
Gender: Female
Posts: 6,450
Location: x
Campin_Cat
Veteran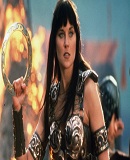 Joined: 6 May 2014
Age: 59
Gender: Female
Posts: 25,953
Location: Baltimore, Maryland, U.S.A.
naturalplastic wrote:
What's next? If you fail to pay your exorcist will the government order you to be "repossessed"?
LOLOLOL OMG, you're SOOOOO quick-witted----TOO funny!! LOLOLOL

_________________
White female; age 59; diagnosed Aspie.
I use caps for emphasis----I'm NOT angry or shouting. I use caps like others use italics, underline, or bold.
"What we know is a drop; what we don't know, is an ocean." (Sir Isaac Newton)
techstepgenr8tion
Veteran


Joined: 6 Feb 2005
Age: 41
Gender: Male
Posts: 21,515
Location: The 27th Path of Peh.
I had a moment that I was curious about people's claims that reincarnation was 'banned' in Christianity (ie. that it had ever existed in mainstream belief), the same people always like to point to Justinian on that. The claims seemed to revolve around Justinian's 2nd Council of Constantinople and then the church supposedly made another decisive move at the 8th Ecumenical Council.

This was the post I wrote on another forum a couple years go on the topic:


Quote:
I had the chance to sit down and really familiarize myself with:

The Fifth Ecumenical Council or 2nd Council of Constantinople (553 AD)

and

The Eighth Ecumenical Council or 4th Council of Constantinople (869 AD)


Both were really a fascinating read for their own reasons. In the first case the story revolving around Constantinople and Justinian I as well as his wife Theodorus. This was a little over a century after the Arian conflict had been dealt with and now there were four or five major heresies to take it's place - resurgence of Origenism, Nestorianism, Monophysitism, Pelagianism, and Apollinarianism. The previous two Emperors of Constantinople including Zeno had Monophysitist leanings (all of these were debating how much of Christ was human vs. divine - this argues all divine not human) and as well Theodorus was stridently Monophysitite. From the outlook of the Fifth Ecumenical Council (553) it was an issue mostly revolving around the key note of the 'Three Chapters' which were centrally an attempt to anathematize the writings of three famous Nestorians - Theodore of Mopsuestia, Ibas, and Theodoretus. I didn't find a copy of The Three Chapters but I'll keep looking.

Overall it seemed like Justinian I did uphold the church but mostly to keep the Vatican on a string. From reading various sources on him and Theodorus it seemed like they desired to reconstitute Rome from Constantinople and their real concern was really religious disunity and the effect that it had on empire building and solidarity with the people (or at least in Justinian's case) with perhaps some acquired religious interest by Justinian for gloss. The Fifth Ecumenical Council was also very one-sided. He'd controlled the situation and even was coercing the Pope to essentially revoke the turnout of the decision of the Council of Chalcedon of 451, Rome and the western bishops did not want to go along with that, and in the proceedings Justinian oversaw the whole thing with most of his bishops in attendance but only six from the districts of Rome. Apparently he did something to the effect of vote-by-mail for the Vatican, he was able to do this largely because Constantinople was the seat of power at that time and Rome needed their protection or at least non-existent protection from them (which would no longer be the case in the eighth ecumenical council).

Where people try to claim that reincarnation was hammered down at the 2nd Council of Constantinople it seems like the issue is more about an alleged condemnation of Origen and his doctrines that occurred there. One of the most interesting things however about how the Council came together was that there were two prolific Origenists by the names of Domitian (not to be confused with the Roman Emperor) and Theodore Askidas. Part of the issue was that there was a nasty rivalry between the Origenists and the Nestorianists. Theodore Askidas actually had a direct hand in persuading Justinian I to have a council around The Three Chapters. It's noted also that Origen had died in good standing with the church and the post-mortem excommunication or anathematizing of someone who had died in good standing with the church supposedly hadn't been dealt with before (or at least at that level).

I don't know if Origenism was actually condemned there, just from what I'm reading it sounds like that's been more of a speculation. Justinian not unsuprisingly died an Apollinarianist, passed away just before he could get legislation finished to weave Apollinarianism into Eastern Orthodoxy. Regardless, with respect to Origen, his reincarnation-like import was not a result of a mainstream exoteric belief in 2nd, 3rd, or 4th century Christianity in metempsychosis but rather it was a product of his philosophical musings on Plato, Socrates, and the like. It seems like any time I see that come up in the research it's almost always either Gnosticism or Neoplatonism, the first really just being a creole of the second.


I won't go on too far about the Fourth Ecumenical Council (869) but to just leave it with this:

For some perspective this was roughly 70 years after Charlemaign and his dynasty had been accepted as the protectors of Rome and from that sense Rome was finding more independence from Constantinople. Michael III of Constantinople was taking opposition from the regional church patriarch Ignatius. He deposed Ignatius and replaced him with Photios who was a very learned nobleman but wasn't a priest. They made him patriarch and assigned him several other titles within a week, a Vatican envoy came and saw him 'well-ensconced' went back and told Pope Nicholas I what had happened only to find out that they were suppose to put Ignatius back in. Photios was thrown out in 867, anathematized by Ignatius in 869, and reinstated as patriarch in 877 after which he served several years until more intrigue posited another Emperor not aligned with the forces that had put him in power both times. The only thing here that some people have claimed, that there was an issue - proposed by Photios - of man having two souls (a higher or internal vs. a lower and one-life, something like astral/etheric shells) was anathematized. What's still unclear to me is a) Was this Photios's teaching? b) If so where did he get it? If not, who believed it at the time? Seems like there's one Anthroposophist outspoken on this issue but I'd rather triangulate what he's saying to some other information before asserting that he or Steiner are right on it.


Overall reading this stuff today just helped serve as a reminder of what a cluster-wipe organized religion was early on and how the political mud-slinging was filled with murder, assassination, extortion, but also constant playing of games with excommunications, anathematizing, and half the time the last guy to be excommunicated might be a archbishop or cardinal as soon as whoever excommunicated him came back to power or whenever the provincial ruler was getting annoyed by the church he'd bring the exiles back to stir up trouble.

Regardless - so far I'm mostly finding what I thought I would; ie. no exoteric reincarnation in Christianity.

_________________
"The individual has always had to struggle to keep from being overwhelmed by the tribe. To be your own man is a hard business. If you try it, you'll be lonely often, and sometimes frightened. But no price is too high to pay for the privelege of owning yourself" - Rudyard Kipling
Inventor
Veteran


Joined: 15 Feb 2007
Gender: Male
Posts: 6,014
Location: New Orleans
Reincarnation was a Northern European thing. Upper class Sumarians took the whole household for the ride, same for Viking Funerals.

There were various outcomes, worthy warriors who died in battle are still feasting in Valhalla, going out to battle where they slaughter each other every morning, then feasting and drinking for the rest of the day. One could get the idea that no one wanted them back.

Those you killed in this life would be your slave in the next, and families and thralls would be reborn together. It seems Mormon.

The idea of Karma was around, future lives could get better or worse according to behavior in this one. A secondary view is good behavior reduced your chance of being stabbed in your sleep. Still men strove for living the best life.

Men die, cattle die,
all is the same.
Men die, cattle die,
only wit and glory remain.

Math says for reincarnation to work, with our increasing population, dogs and rats would have to join pigs and cows, beavers and sheep, and be reborn as humans. That does seem possible. Ants seem possible.

The larger the mob, the dumber they get, seems true.

We will all find out.