Love as an obsession/special interest?
Page 1 of 1 [ 7 posts ]
Hello there, I'm still pretty new here so treat me gently please!

I recently entered a fresh relationship (long distance, yuck) and found myself so deeply into it that I had to take a step back and think. I got my diagnosis a few weeks ago, and it's making me think that I treat new relationships as obsessions. Do others do this too? I'm all over new relationships, but cool down over time and in the end they're more like cuddly friendships almost (as I identify as asexual and will stop wanting to be intimate). This has been an issue more than once before.. :p

I'm not very good at writing down exactly what I mean, and since it's almost 3 in the morning that's not helping much either. Would be fun to see what others may think about the subject though
TheSpectrum
Veteran


Joined: 14 Jun 2014
Age: 35
Gender: Male
Posts: 2,121
Location: Hampshire
Congratulations on your new relationship! I am sort of out of a LDR now .. sigh.. but will give some thoughts based on your questions:

They can become unhealthy obsessions and interests - namely because they threaten to jeopardise the very things that they are. To obsess would essentially objectify the relationship beyond a point where it is merely an extension of you and your partners shared feelings, and can neglect the feelings as it becomes more about "the relationship" than those feelings.

So I guess you're wondering how you control your thoughts, and maintain a balance between passion and obsession?
I dunno. And I don't think anyone that truly cares about another person can fully control that. I guess you just have to make sure when you're feeling obsessive about your love for someone that they only see it manifest in the best way - elaborate gifts and gestures, and try and hide from their view any of the more negative aspects.

EDIT: Also Asexual here. So totally get what you're saying about that! LDR's are a lot easier to manage in our case.

_________________
Yours sincerely, some dude.
Not sure I understood everything perfectly, but will assume I got the general idea. I don't obsess as much about the relationship itself as the guy though, and this is partly because he seems so much better for me than previous ones. Though knowing myself I probably thought that about them as well. I've never fallen this hard before, and it's making it seem very much like a "special interest" like how I was (and to some degree still am) super into horses, dogs, and training them (in theory, never owned either).

I have a feeling this sounds horrible, I do love the guy I was just feeling a bit analytical x)
TheSpectrum
Veteran


Joined: 14 Jun 2014
Age: 35
Gender: Male
Posts: 2,121
Location: Hampshire
Oh like a high interest in something new, that will fade over time as the novelty wears off?
Sorry if I misread your post before. I tend to do that. Well then..

Not sure what to say. That tends to happen in younger age I find. If he's the right one, you will still like him and his quirks even when it reaches the boring, cuddly, less intimate stages. That's all there is to it. You won't necessarily depend on him but you won't like the option which involves him not being around.

Vague reply, I know, but just my two cents.

_________________
Yours sincerely, some dude.
nick007
Veteran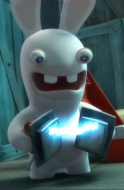 Joined: 4 May 2010
Age: 37
Gender: Male
Posts: 23,497
Location: was Louisiana but now Vermont in the police state called USA
I was obsessed with both my ex girlfriends & celebrity crush. The obsessions didn't cool down as time went on thou. The reason I'm not obsessed in my current relationship is because I started a med for OCD shortly before getting into this relationship & I no longer have obsessions or special interests. I can enjoy a winder variety of things thou.

_________________
"I don't have an anger problem, I have an idiot problem!"


~King Of The Hill
Last edited by nick007 on 09 Feb 2016, 3:43 am, edited 1 time in total.
Astro77
Raven


Joined: 22 Aug 2015
Age: 33
Gender: Male
Posts: 114
Location: Ohio
I don't look for a new one then, no. I'm as happy as can be, but my partner might but always be considering I stop wanting to be intimate :0 but don't know if that is how I work, or the fact my exes started taking me for granted as well. Only time will tell I guess, if I'll have a "normal" healthy relationship one day :p