Head-Aches Due to Brain-Damage From Psychotropic-Medications
Page 1 of 1 [ 4 posts ]
Ban-Dodger
Veteran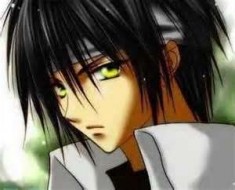 Joined: 2 Jun 2011
Age: 1022
Gender: Male
Posts: 1,820
Location: Возможно в будущее к Россию идти... можеть быть...
Ever the «field-tester» that I became, I was once prescribed with Zyprexa, followed by Invega. Both of them are anti-psychotics (nothing about my behaviour was psychotic; I was simply pissed that my rights and freedoms and liberties and peaceful life and existence was being constantly disrupted by Police State USA criminals).

Eli Lily had a 1.42$ Billion class-action law-suit against it for the drug Zyprexa (not enough deterrent to the frauds that they continue to foist upon the public as their profits from it are still over 36$ Billion since 1996 anyway).
http://psychcentral.com/blog/archives/2009/01/15/lilly-settles-zyprexa-lawsuit-for-142-billion/
I had never experienced such severe head-aches in my life until this fraudulent-drug entered into my biological-system. I wish I had become a «conspiracy theorist» sooner in my life, for then I would have known that all of these psychotropic-drugs were much more extremely dangerous than I had realised, but I was also only somewhat starting to make

personal

use of the «scientific-method» back in the day, now close to a decade ago (i.e.: I was personally field-testing claims of anti-psychiatrists).

Plus, I am not into deceitful answers nor social-frauds (unlike many NTs), and it was necessary for my «conscience» to give «honest» answers (because they seem to have these ritualistic rituals of «have you taken your meds?» and «you need to take your meds because they will help you» with absolutely NO scientific-validity to back up their claims what-so-ever). Apparently, many of these drug-pushing psychiatrists are brain-washed, full of indoctrinations, like biological-robots, who have never once in their lives ever opened a book related to well-documented scientific-research on the para-normal methods that have successfully dealt with abnormal psychological-conditions.

The

reality

that I experienced was a

constant extortion

from State-operatives, even after I had paid a bunch of money to re-establish my «legal-status» as quickly as possible, only to have them expect even

more

money out of me. What. The. f**k. I had a «perfect» so-called driving record; I had zero criminal-history; I had caused zero harm; I had posed zero danger unto others; and I already paid them their demands, yet they wanted

more

money, EVEN AFTER I HAD SPENT MY WHOLE ENTIRE PAY-CHEQUE, so the ROOT-cause of the problem is the STATE (or the Government), and had NOTHING to do with

my

so-called mentality (also note that I was living in a dinky old car at the time, without any winter-clothes, and this was during BLIZZARD conditions; the reason for this was because of my dishonest and manipulative mother who caused me to lose

all

of my resources, including the brand new car that I used to have before I was tricked into going out of the country, resulting in having virtually NO resources to my name upon returning into this god-forsaken country of Police-State USA who oppress and terrorize and force anybody who is trying to get out of poverty back into the working middle-class status to STAY in poverty with their myriads and multitudes of EXTORTIONIST satanic rules & regulations).

I regret EVER having consumed Zyprexa or Invega (for one, they were completely unnecessary, and they actually caused a type of brain-damage in my head that causes me to still experience frequent painful head-aches even to this very day, and it's been nearly a full decade!). I recall stopping the consumption of Zyprexa after something like the 3rd or 4th or maybe 5th dose, due to its «tranquilizing» effects upon me, destroying my ability to be productive (I used to work full-time and over-time ALL the time otherwise). Then I stopped Invega after the 7th or 8th dose as I recall,

neither

of which helped with anything, but only caused a whole host of problems (including being contributors into causing me to have a hypothyroidism-condition and I also later realised that these drugs were the root-source and cause of the extremely painful and frequent head-aches that I kept on experiencing). The REALITY is that my frustrations were being caused by EXTERNAL factors and NOT internal-factors. I now quote a portion of an Open Letter from The Messiah to one of those government PIGS about REALITY...
Open Letter to Inspector Le Fevre from The Messiah wrote:
Not only was the magistrate dishonourable and 'unworthy' of receiving a wage on
the
day for his 'treatment' of me, but he
was
and yet is also '
guilty
' of
trying
to
incite
civil
unrest
by NOT giving me a fair 'hearing.' Nothing invites 'anarchy' or breeds social disorder as quickly as the sense of 'injustice' generated by a
denial
of a person's rights, especially those 'granted' by God.
http://www.the-testament-of-truth.com/truth/web/other12.htm#Page_170
(Note: The full letter of the above excerpt as written by The Messiah is at link above this line...)
Also see - http://www.psychforums.com/anti-psych/topic101166.html
Plus one about how the U.S. is a Police-State (although The Messiah wrote to me that the

world

is a Police-State)...
_________________
Pay me for my signature. 私の署名ですか❓お前の買うなければなりません。Mon autographe nécessite un paiement. Которые хочет мою автографу, у тебя нужно есть деньги сюда. Bezahlst du mich, wenn du meine Unterschrift wollen.
traven
Veteran


Joined: 30 Sep 2013
Gender: Female
Posts: 6,584

traven
Veteran


Joined: 30 Sep 2013
Gender: Female
Posts: 6,584

Ban-Dodger
Veteran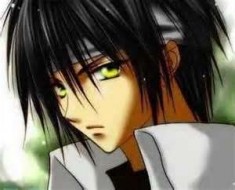 Joined: 2 Jun 2011
Age: 1022
Gender: Male
Posts: 1,820
Location: Возможно в будущее к Россию идти... можеть быть...
Well, I do find that if I consume a lot of water each day, and do not let myself de-hydrate, then I can certainly function quite normally without suddenly feeling random periods of random dizziness. Such music-choices are not really to my preference though. Yes, I should know these things about health already, thanks for the reminders.

traven wrote:
(Subtle references to repairing nerve-damage through nutrition)
_________________
Pay me for my signature. 私の署名ですか❓お前の買うなければなりません。Mon autographe nécessite un paiement. Которые хочет мою автографу, у тебя нужно есть деньги сюда. Bezahlst du mich, wenn du meine Unterschrift wollen.