Question for other women; how do you deal with your period?
Page 1 of 1 [ 3 posts ]
catpiecakebutter
Emu Egg


Joined: 13 Feb 2020
Gender: Female
Posts: 7

I've had the beginning of my period for 2 days and I've been snappy at my mom and at my support worker. I yelled at my worker today when I felt annoyed. I did apologize to my worker, but what do you ladies do when feeling chippy/bitchy around my period or in general? I was annoyed today because there were no bathrooms open today in a area I went to. I want to do better and not get angry or upset so much. Thank you everyone for listening. I know covid is a tough situation for everybody.
AuroraBorealisGazer
Veteran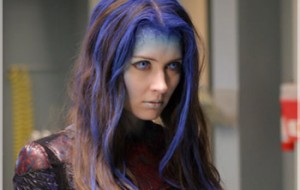 Joined: 12 May 2015
Gender: Female
Posts: 3,742
Location: Fluidic Space
What I've been trying to work on lately is recognising what particular thing is causing me to lash out, and then trying to briefly state why to the person, and then apologise. It looks like you're off to a good start because you've already identified what caused you to become snippy; lack of access to a bathroom.
honeytoast
Deinonychus


Joined: 26 Aug 2020
Age: 22
Gender: Female
Posts: 336
Location: 1Q84
I tend to get a wave of depression right before my period and during the first couple of days. It gets bad - like "I'm going to jump off a bridge, my life is miserable" bad. Once I'm able to sleep, it gets better. Then it goes away when I'm done so


Aurora stated this, but I try to recognize if I am truly sad, or if it's just my hormones getting to me. I self soothe myself by doing something I enjoy: watch a movie, play a game, post on here. I also try to funnel those emotions into writing because that is what works for me. I'm able to get it out, and really think on my actions. Hormones really can be difficult to deal with.

_________________
dear god, dear god, tinkle tinkle hoy.