Autism Books
By alex on July 20, 2016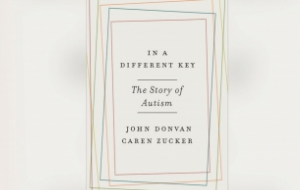 In Autism Talk TV Ep. 26, I speak with authors John Donvan and Caren Zucker about their bestselling book on the history of autism, In a Different Key: The Story of Autism.  In addition to being authors, Donvan and Zucker have worked for ABC News, where Donvan is an Emmy award winning correspondent and Zucker […]
By alex on January 3, 2010
I recently had the opportunity to sit down with economist Tyler Cowen, author of
Create Your Own Economy: The Path to Prosperity in a Disordered World
, an economics book that argues that the Internet is making our society more "autistic" and autistic individuals have a leg up in this new digital economy.
Tyler talks to me about Economcis, the way in which autistic individuals approach concepts differently than non-autistics, and how the...
By alex on September 13, 2004
A mother of child with Asperger's Syndrome, Diane Kennedy, uncovers information that may provide answers to ADHD.
Diane Kennedy, author of The ADHD-Autism Connection (WaterBrook Press, 2002), candidly addresses this question in an upcoming national book tour and series of one-day seminars sponsored by The ADHD-Autism Foundation. At the heart of Kennedy's message is a vital, yet overlooked connection between ADHD and Autism: a connection not...