This is a sponsored post by Elly from The National Autistic Society.
From doctor's surgeries to train stations to offices, it's no great shock to learn that many places people with autism have to visit are not autism-friendly.
There have, of course, been big campaigns about this – and people are taking notice. Social institutions, from museums to theatres, have been applying for Autism Access Awards or putting on autism-friendly performances.
This means that people with autism are now able to access lots of places in the same way as neurotypical people are. Of course, it's a shame that we even have to see this as a victory, when it should be common practice – but it's a battle that autism campaigns and charities are winning, steadily and surely.
But something that we talk about much less are autism-friendly social spaces for older teenagers and adults. It might now be easier to go to necessary places, like doctor's offices or workplaces, but there are precious few dedicated spaces that adults with autism can go in order to relax, socialise, see a band, and have a few drinks (if they like).
So we urgently need to create fun, social environments that have the needs of adults with autism as a starting point, not an afterthought. It's crucial that people with autism live the lives they choose – not the lives chosen for them – and having the choice to go to a gig or a social event is a really important part of that.
That's why The National Autistic Society is organising some brand new events with this purpose in mind.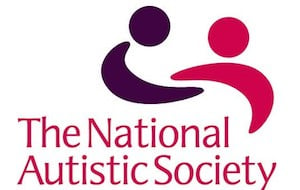 Firstly, we have Unplugged for Autism – a great rock and indie gig featuring a solo set from Gaz Coombes, the lead singer of Supergrass, and a special unplugged set from White Lies. We also have some brilliant songs from two young musicians with autism, Ed Goodale and Sam Cooper. The whole evening is autism-friendly: all of the acts except one are acoustic, the lighting is very simple with no strobes or light shows, and the venue has plenty of spaces to relax in, including a roof terrace and private boxes.
Tom Wakley, an NAS volunteer working on the Unplugged for Autism event, said the event was hugely important for him and other people with autism because "events like this help us learn how to cope, how to deal with life, and how not to feel exposed and unsure".
Unplugged for Autism takes place on 15 December at KOKO in Camden – you can buy tickets here: www.autism.org.uk/unpluggedforautism
 But as well as events like this, we want to make sure that people with autism are at the heart of the fun, autism-friendly events we put on. So we've also been working on AutismCon – a fun, day-long cultural festival that has been organised by a team of adults with autism.
 The day is all about celebrating the special interests and talents of people with autism. With talks on many different topics from science-fiction to music, the London Underground to meditation, there will be something for everyone. We will also welcome many popular cultural figures with autism, including the X Factor's Lauren Lovejoy and Menswe@r lead singer Johnny Dean.
 AutismCon takes place on 17 January 2015 in Conway Hall, London, and tickets are available here: www.autism.org.uk/autismcon
 We look forward to seeing you at both events, and hope you agree with us on their importance!