Many people are calling this the most important election of our lives. That's certainly true for me because I'm autistic. This is the first election in the history of the United States where disability rights and autism are playing a central role. This is the first election where individuals with disabilities have been in the spotlight at a convention. This is the first election where a candidate has focused on disability in a convention speech. Unfortunately, this is also the first election where a candidate has mocked those of us with disabilities. Putting aside my personal politics, I would find it hard to vote for a candidate who did not support disability rights and have a plan for individuals on the autism spectrum.
When I was diagnosed with Asperger's syndrome at the age of nine, autism was still mistakenly considered a rare condition. As a teenager, in 2004, I created WrongPlanet.net which was the first major online community for people on the spectrum to connect with one another. Since that time, awareness of autism has skyrocketed. That's good, but acceptance and inclusion are even more important.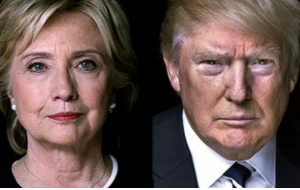 Last month's Democratic National Convention placed a high value on inclusion for those with disabilities. Anastasia Somoza, a graduate of the London School of Economics with cerebral palsy and spastic quadriplegia, gave a powerful speech that was echoed by both President Obama and Secretary Clinton. Ryan Moore, an instructional technology leader with dwarfism, spoke about the necessity of affordable health care. And Hillary Clinton emphasized the importance of inclusion in her own speech, mentioning disability on five separate occasions.
The Republican National Convention, by contrast, seemed to focus mainly on exclusion. The word disability wasn't even mentioned once. Eric Trump said that his father was running for "families with special needs children," as if adults with special needs don't exist.
The differences between the two parties' approaches to disability also informs their platforms. The Democratic Party platform includes 35 mentions of disability rights in 19 sections. The Republican platform, on the other hand, specifically states that it does not support ratification of the UN Convention on the Rights of Persons with Disabilities (which is supported by the Democrats).
Even more importantly to me, the Democratic platform specifically addresses the needs of people with autism, stating that Democrats "believe that our country must make supporting the millions of individuals with autism and those diagnosed in the future and their families a priority." The text goes on to explain how this will be accomplished by expanding services — including housing and employment — to include adults, as well as those transitioning to adulthood.  Additionally, the platform states that the party will "push states to require health insurance coverage for autism services" and stresses the importance of early screening for autism in children.
In stark contrast, the Republican platform does not mention the need to support individuals with autism at all. In fact, the word autism is mentioned only once, in a paragraph about biomedical research that also describes "new dangers like Ebola, Zika, Chikungunya, and antibiotic-resistant pathogens." The juxtaposition of autism and terrifying diseases like Ebola and Zika is incredibly damaging to people on the spectrum, many of whom see autism as a core part of our identities. It's also incredibly dehumanizing.
The candidates themselves have also offered starkly differing views of disability. Donald Trump has been widely criticized for mocking New York Times reporter Serge Kovaleski, who has a condition that affects the movement of his right arm. At a rally in South Carolina in November, Trump flapped his right arm around uncontrollably while making fun of Kovaleski's speech. Instead of apologizing, Trump has denied that he knew Kovaleski was disabled and claimed that he was merely making fun of flustered reporters in general. He has also erroneously linked vaccines to autism, which has been repeatedly debunked by scientists.
On the other hand, Hillary Clinton has fought for disabled people's rights throughout her career and has always treated us with respect and love rather than mockery and disdain. As a senator she pushed for legislation to improve the lives of individuals with disabilities, including co-sponsoring the Individuals with Disabilities Education Reauthorization Act and developing legislation that authorized over $1 billion for autism research and services. And as Secretary of State she worked on global human rights initiatives that included individuals with disabilities.
Acceptance and empowerment for all disabled people should be bipartisan goals. I hope going forward that the Republicans will learn that they cannot win national elections by acting with disregard and flagrant contempt for the 53 million Americans with disabilities.
---
By Alex Plank