Our team used to hate conversations like the one below. We really did.
"That's really incredible," said a well-meaning educator who had called in April about our Autism Advantage program, which runs six-week training cohorts for autistic individuals around specific talent sets. "I'm searching for a program which can teach autistic people acceptable behavior for the workplace. Yours is like that, correct?"
We now love conversations like these. They give us an opportunity to explain what we've helped dozens of leading companies understand. Our Autism Advantage program doesn't make autistic people 'acceptable'. We bring out and strengthen their talents to improve their careers.
Our programs provide training and structure to help individuals understand and accept who they are as autistic people, identify and master their skills long overlooked by others, and employ those skills in order to find career success. We provide understanding of neurotypical behavior in order for autistic individuals to better navigate integrated workplaces, coach companies in building neurodiverse workplaces, match autistic candidates with employment opportunities, and provide coaching and assistance once hired.
We do this because we're located in Silicon Valley and realized that many autistic talents are well-suited for hard-to-fill technology roles. We started our training from this point and our current series focuses on autistic individuals with data analytical skills (if you are interested in these programs, we encourage you to sign-up). However, it would be ridiculous to think that autistic talent is limited to tech. That's why we don't just place candidates within tech roles and why we're structuring future training opportunities around additional talent sets. Our six-week training acts as a deep dive into developing the talents of autistic individuals from the autistic frame. We go over many things, but at the core of our trainings are four key components we've realized are applicable to anyone looking for work.
1. Self Awareness. When autistic people hear the term "self awareness" it's often in being reprimanded for not mirroring neurotypical behavior. In Autism Advantage, we emphasize the actual meaning of the term: understanding who you are and how you operate in this world. Some of our program participants are deeply ashamed of their autistic traits at the beginning of each of our trainings. We help them see that autistic traits can used to their advantage. If the X-men has taught us anything, it is that unique traits are needed and necessary. Accepting and understanding who you are as an autistic person allows you to find ways to leverage your autistic traits as an advantage throughout your career.
2.Master Your Skills. Cal Newport is a computer scientist who does deep thinking on workplace success. In his book So Good They Can't Ignore You he examines the repeating patterns of success found in individuals from blues musician Jordan Tice to Apple founder Steve Jobs. Newport discovered that the most successful people are the ones who take an existing skill set and practice it over-and-over again to mastery. What inspired Newport to first research this pattern was seeing an interview with comedian Steve Martin on the Charlie Rose show where he discussed giving advice to aspiring comedians:
Nobody ever takes note of [my advice], because it's not the answer they wanted to hear. What they want to hear is "Here's how you get an agent, here's how you write a script,". . . but I always say, "Be so good they can't ignore you."
It wasn't an exceptional talent that distinguished Steve Martin from his peers. Like other new comics, he was good but not great. While other new comics focused half of their attention on finding better and better gigs, Martin tried a different approach. He focused all of his attention on practicing his own skills over and over again. He worked clubs whose audiences would boo him but would also laugh three weeks later when he finally got the joke he had tried before just right. In mastering his skills, Martin began to distinguish himself. It was in learning how to be obsessively good at what he did that found Steve Martin success.
T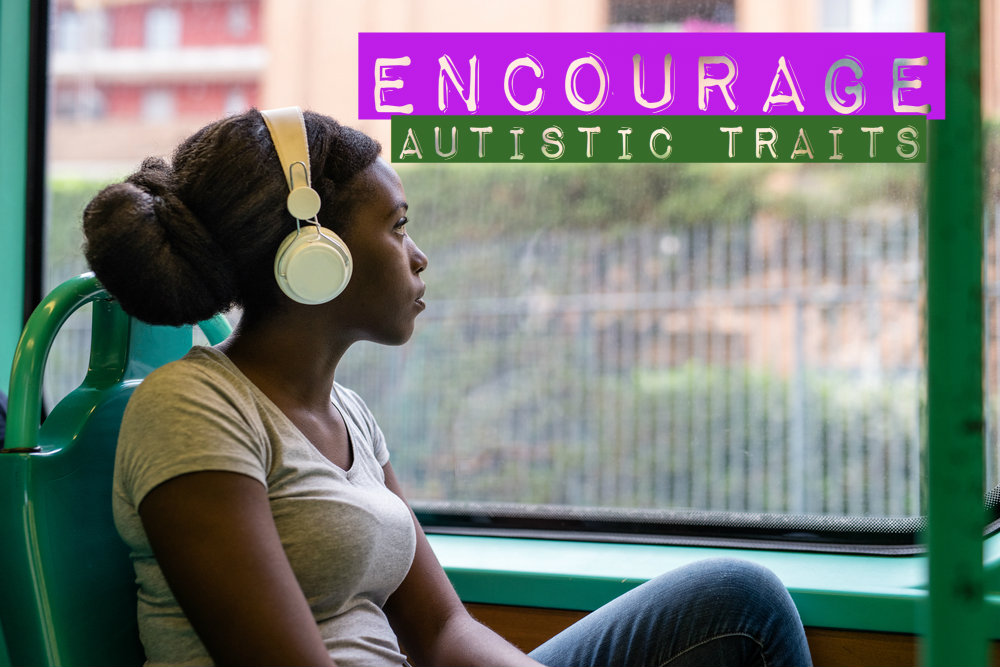 here is a dwindling number of educators who deride "narrow autistic interests" as a bad thing, an antithetical attitude to Newport and Martin's advice to apply rigid structure and obsessive focus on a subject in order to master it ("If I stay with it," said Martin in the same interview discussing the advice he gave himself when he decided to learn how to play the banjo "then one day I will have been playing it for 40 years and anyone who sticks with something for 40 years will be pretty good at it."). If the key to skill success among neurotypicals is adopting autistic traits, then we should encourage those traits in autistic individuals themselves.
Whether it be city bus schedules or complex data systems, autistic people build expertise on the subjects they love by rigorously acquiring knowledge. If you are on the spectrum, you've most likely done this by becoming proficient at a key group of skills that you may not have even realized that you were practicing over-and-over again to perfection – skills like research, observation, analysis, evaluation, and communication. Think about the things you love, then think about the skills you used to build your knowledge of them. These are all skills you can apply to other aspects of your life, including work. Neurotypicals spend millions of dollars each year on books and seminars to get them to this place. Recognize your skills, lean into them, and practice them over-and-over again.
3. Market Your Skills. No one likes a shameless self-promoter, but almost all hiring managers love when someone can demonstrate how their skills can fit their company's needs. That's a big thing we work on in Autism Advantage. Here is what Daniel, one of our recent graduates shared with us after we placed him in a position with professional services firm EY.
What the Autism Advantage program gave us was a space to relax and dig deeper into our personal strengths. I discovered that I'm actually a great presenter and I'm good at public speaking. Understanding that means that I now know how to personally pitch myself.
When Daniel started our program, he hadn't yet discovered that he had those skills. By graduation, he was able to confidently talk about them with others. You most likely have a different skill set than Daniel. As you discover yours and practice your skills to mastery, they will become much easier to talk about. Many autistic people have difficulty talking about themselves, but discussing your skills and how they apply to others is one way to accommodate our strengths.  The interview process if filled with people who love to talk about how great they are. There's no need to copy that. Talking about how your skills can provide solutions to the job you seek will be valued by the the person hiring for the position.  Once hired, offering your skills as solutions to your managers and teammates will help you advance throughout your career.
4. Network. There's a misconception that autistic people aren't good at networking. Most of the internet would collapse if that were true. People just network differently. Neurotypical people tend to highly engage interpersonal networking while autistic people often more easily navigate networking online. Our team has also noticed that many autistic people tend to be great (and better than neurotypical peers) at interpersonal networking if allowed to use it to exchange information on subjects they love. Academia and the arts are filled with autistic people skilled in networking this way. Networking is absolutely essential to your career. The more connections that an individual makes through networks, the more opportunities for success there will be. However, that doesn't mean that everyone needs to network the same way.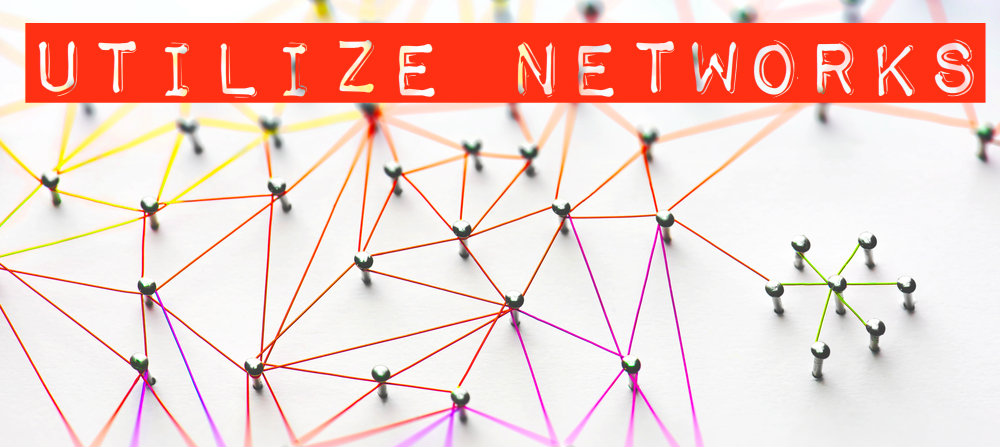 We heavily emphasize networking in Autism Advantage, but we do so from an autistic frame. We recently took our program participants to a strategy session at the San Francisco offices of LinkedInto discuss networking from the autistic point of view. Connecting with others is key to career success. Think through how you best network and then use those channels as you look for work. Let people know you are looking for employment and what your skills are. Other people know of opportunities and connections that you don't. Everyone networks differently. Figure out how you best network and use those networks to increase opportunities throughout your career.
At the end of each of our Autism Advantage training programs, we increase the opportunities for our attendees by connecting them with leading companies who need their individual skills. We help companies realize why they need autistic talent and how building support for neurodiversity within the office is not only good for the individual employee but for the entire team. On the candidate side, our trainings dive into many things, but these four concepts our participants deeply examine will also prove key concepts to you: develop your self awareness, master your skills, market your skills, and then network. We don't make autistic talent 'acceptable'. We help autistic individuals strengthen their talents to improve their careers. The world needs autistic talent. Focus on developing each of these things and you'll be able to confidently show everyone why.
——-
By Jack Hogan and John Marble, Autism Advantage
Jack Hogan is a technology expert and co-founder of Autism Advantage, a program which trains autistic talent and matches them with leading companies. John Marble is the program's senior advisor and is a former presidential appointee in the administration of President Barack Obama. He is autistic.
Autism Advantage operates in partnership with Expandability, a non-profit initially established in Silicon Valley to aid disabled programmers. Autism Advantage was developed out of Expandability's highly successful Autism at Work program it first pioneered with software company SAP. Those interested in the program can sign-up here. Additionally, Autism Advantage continuously seeks input from autistic individuals as they build programs and welcomes the input of suggestions and new ideas.
This is a sponsored article.